Jakub Maciejewski, who has been reporting on the war in Ukraine for a month, today translated on wPolsce.pl the words of the President of Ukraine, who allegedly disagrees with President Jarosław Kaczyński about the peacekeeping mission in Ukraine. According to correspondents and journalists, Zelensky is playing games with the world's media and governments. All this to save your country and Europe from Putin's aggression.
READ ALSO: Disturbing Information from the Chernobyl Area. Media reports about the fire. Ukrainian lawmaker: Russia doesn't let firefighters in
In Poland, anti-Ukrainian statements and moods were incited. This is done by pseudo media center. Ukrainian president "allowed more". Poles and Ukrainians also speak informally to each other, they're often conversations we can't talk about because they're confidential. In times of war, don't act like a hungry dog ​​jumping on a bite of meat thrown by a manipulator. The situation in Ukraine looks good. The Ukrainian people faced it very bravely
– said Jakub Maciejewski.
Let us remember that this very unique situation requires us to look at it with extraordinary wisdom. This is more important than the anti-PiS propaganda facing Tusk and others. Here the game is about something more important, also for the good of our country
– he emphasized.
Our correspondent from Ukraine also explained why Zelenskiy gave the interview to the Russian media.
The situation is changing very dynamically here and the President of Ukraine has to adapt to these changing conditions. President Kaczyński's proposal for a peace mission was delivered more than two weeks ago, and two weeks means forever
– said Maciejewski.
There is a big chance for a Polish-Ukrainian deal. We have never had such an opportunity in our difficult history. We will assist in the reconstruction of Ukraine in the future. This will happen in the interests of our two countries. Of course, without Sławomir Nowak, who became the embodiment of corruption. This is a good prospect. Everyone here thought about it, even those whose homes had been turned into ruins. Let's remember that Russia did not cause World War III. This is a confrontation between East and West. Putin seeks allies in China and beyond. Therefore, Poland must arm Ukraine, because they are fighting on our behalf
– argued Maciejewski.
Ukraine is at war with Russia and its imperialism, with the villain Putin. Then the Russians pushed forward and it looked like they were about to encircle Kyiv. Let us not be convinced that it is a message from the President of Ukraine to the Polish side. It was an interview aimed at the supposedly independent Russian media asking embarrassing questions. Zelenskiy played the game and used 90 minutes of Russian conversation. Anyone who uses it in a Polish context should listen to Polish totalnia. In the reality of war, you have to accept the perception of war and not mess around
– appeal.
WB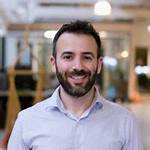 "Reader. Future teen idol. Falls down a lot. Amateur communicator. Incurable student."