Water route on the Vltava
The Vltava river descends on the part of Vyšší Brod to Boršov, Zlatá koruna, České Budějovice or further afield. This section of the river lies beneath the Lipno reservoir, thanks to which the river flow is regulated throughout the year – releasing water in the dry season, and retaining it during heavy rains. You can start the cruise directly in Vyšší Brod, but also in Rožmberk nad Vltavou or Český Krumlov.
Vyšší Brod – Český Krumlov (3 days)
Vyšší Brod – Zlatá Koruna (3 days)
Vyšší Brod – Boršov (4 to 5 days)
Vyšší Brod – České Budějovice (5 – 6 days)
Note: The cruise cannot end in Dívčí Kamen, as it is a protected landscape area where cars are prohibited and charter companies will not be able to take boats away.
A small part of the river called the Horní Vltava can also be passed up Lipno, from the Horní Vltavica or Lenora. It takes one to two days, but riding ability depends entirely on the level, which depends on the amount of rainfall. In addition, it is necessary to transport ships with luggage via Lipno to Vyšší Brod. Also, the Soumarský most – Pěkná section here is in the Šumava National Park and you need a permit from the park to sail.
Dam
You will find nearly twenty dams on the navigable part of the Vltava. Mostly easy to ride, you have to keep a close eye on the current water conditions. It is recommended to pass each weir first, how big and strong it is and whether it can be passed. Boating map showing the Zátkův mlýn (map no. 12), Rožnov (14), Trilčův (15), Jiráskův (16), České Vrbné (17) and Hluboká (18) dams impassable or dangerous.
Current navigation and stream level
Boating in the Czech Republic – Tips on the place of water
Boating, namely sailing down the river in summer, is a favorite activity of many Czechs. In addition to knowledge of boating safety rules and preparation in the form of proper equipment for water, it is necessary to know in advance information about the chosen river: from boating routes, their safety and accessibility to overnight camps.
Camping Tips
While you'll find nearly four dozen campsites and campsites on the Vltava, it's always better to make a rough estimate for each day of the distances you'll likely cover, and select campsites that are appropriate in a given area. If you're traveling in a large group (e.g. 20 people), it's best to call the campsite in advance and book a spot for the tent to be sure.
In the section of Vyšší Brod, among the best ranked on the Mapy.cz application are the campsites Branná (map no. 22), Vltava (25), Viking (26), Nové Spolí Český Krumlov (29), Tábořiště and Marina drinks ( 33 ), Last štace (37) and České Vrbná (39).
Tips for travel
If you don't want to spend the whole trip just on the boat, but want to stretch your legs a bit during the day, in Rožmberk nad Vltavou don't forget to visit the famous Rožmberk Castle, whose history dates back to the middle of the 13th century. If you prefer to walk around, outside of town you can go to the left bank Way of the Cross to Studenec to the chapel of st. Anne. The scenic is a very popular stop for boaters Czech Krumlovwe have written in detail what to explore here in the link below.
Behind Český Krumlov, you can't miss the massive destruction Virgin Stone. It is a cultural monument, exhibited in the middle of the 14th century, but the first settlements on the cape, where it stands, date back to prehistoric times.
Travel tips in and around Český Krumlov: Nature, cities, culture and entertainment
In short, Vltava
Maximum route length: Vyšší Brod – Camp České Vrbné approx 82 km (7 days)
Dam: 29. Dangerous: Zátkův mlýn, Rožnov, Trilčův, Jiráskův, České Vrbné
Ease of driving: From Vyšší Brod, it is usually navigable all year round, even at low water levels
The most popular campgrounds on the route: Branná, Vltava, Viking, Nové Spolí Č.K.
vessels: Kayaks, canoes, and rafts are suitable
Possible trips to the surrounding area: Rožmberk Castle, Český Krumlov, Dívčí Kamen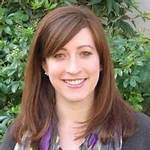 "Unapologetic social media guru. General reader. Incurable pop culture specialist."