Featured stars include leading British sleep expert and bestselling author of Why We Sleep Matthew Walker, Irish respiratory specialist and Oxygen Advantage writer Patrick McKeown, British film director, creativity coach and founding member of Faithless Jamie Catto, provocative American-Israeli writer Tuvia Tenenbom, professor Czech-Swiss neurologist and former FIFA chief doctor Jiří Dvořák or Czech architect Eva Le Peutrec. The main theme of this year's forum is longevity – longevity, health and biohacking. Within the complex, visitors will find Biohacking Expo, an exhibition and sales zone representing companies dealing with health, performance and longevity. On the border between Meltingpot and Colors of Ostrava, organizers have set up a new Cacao stage with dance and movement workshops, intimate performances by world-leading singers and DJs and musicians of the organic electronic genre. Tickets to Colors of Ostrava are also valid for entry to all stages of the Meltingpot forum. The Meltingpot 2023 project is co-financed from the budget of the Moravia-Silesia Region. More information at www.meltingpotforum.com.
"Longevity, health and performance are today among the most talked about topics in science and society. Thanks to medical and technological advances, many argue that we are now on the brink of a discovery that will forever change the nature of human life. How much hope there is What are the exaggerations and how much do we already know about longevity? What are the current scientific trends and discoveries, and what small steps can we take on our own today without spending a lot of money?" explained Meltingpot forum curator Zlata Holusová main theme of longevity, which will be discussed here by doctors, scientists, entrepreneurs and experts from around the world. Longevity aside, it blends into the forum nine other topics, which drives the contemporary world around us and within us. This program was created in collaboration with expert curatorwhich they have this year John Perkins, Igor Lukeš, Tomas Sedlacek, Tomáš Šebek And Shooka Bidarian.
In addition to the above, other major foreign guests include, for example, the authors of American bestsellers on economics and politics John Perkinsan American environmentalist Bill McKibbenSwedish environmental activist and film director Helena Norberg-HodgeAmerican neurologist and founder of the Scientific Institute of Love and Time Julia Mossbridgean American mentor and former CIA analyst Carmen Medina or a Czech-American scientist and entrepreneur from Silicon Valley Barbara Paldus.
For example, an archaeologist from the Czech Republic will perform at Meltingpot Sarah Polakjournalist Jakub Szántoeconomist and philosopher Tomas Sedlacekhockey coach and mental coach Marian Jelinek, physiotherapist Pavel Kollar or journalists Alexandra Alvarová. This program will be equipped with discussions Share therapy, Bullshit and politics, Petr Horký houseboat, PechaKucha night or performance Ridina Ahmedová Lard.
Ostrava and Meltingpot colors will also offer the so-called Biohacking Exhibition. "Visitors will be able to familiarize themselves with the latest trends in the field of taking care of their mental health and well-being, discover the secrets of biohacking themselves or test the machines that even NASA uses to train astronauts,added Zlata Holusová.
New scene Cocoa stage will link the music section of Colors of Ostrava and the Meltingpot conference program. "It is a concept that responds to the latest trends in music and lifestyle. The new scene figuratively takes visitors to the shores of the blue sea of ​​South America," persuaded Zlata Holusová. They will experience here dance and movement workshop, intimate musical performance by singers and eminent dance parties DJs and musicians of the genres of organic electronic and joyous dance. They will play for example Moses, Rodrigo Gallardo, Mirabai Ceiba, Chimba monkeys, Nessa Gomes, Joshua Swawe, Daniel Rojas or Mr. Chris. This will also be part of the program cocoa ritual.
In addition to the conference itself, the Meltingpot forum presented the project online for the fifth time this February Meltingpot sound, which features inspiring film interviews with prominent guests at the previous year's forum. Among the twenty foreign and Czech personalities who offer insight into their inner world, personal stories, thoughts and experiences in front of the camera, there are, for example, "Iceman" and extremist loudmouth Wim Hof, former Prime Minister of Bhutan and environmental activist Tshering Tobgay, active mountain climber Jamie Andrew, climate change expert Mark Maslin, bestselling author of The Dalai Lama's Cat David Michie or poet, novelist and playwright Lemn Sissay lost their arms and legs. All nineteen films with Czech subtitles are free to view on the website www.meltingpotforum.com/voicesofmeltingpot. Meltingpot 2022 Sound Footage: https://bit.ly/vom_2022_trailer.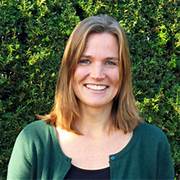 "Certified bacon geek. Evil social media fanatic. Music practitioner. Communicator."