Aleksander Gurianow is head of the Polish section of "Memoriale", which investigates the political repression of Poles in the Soviet Union, including the Katyn massacre.
Petrov, on the other hand, is the author of many scientific publications about the security apparatus of the USSR. He wrote about the repression of the Polish population, including the so-called Polish NKVD operation in 1937-1938, the direct perpetrators of the Katyn massacre, the falsification of the referendum in Poland in 1946 and the elections in 1947, and the August siege in July 1945.
According to information provided by the association, the searches were carried out as part of the "rehabilitation of Nazism" procedure.
On March 5, unofficial information appeared in the media about the initiation of a criminal case against Memorial employees regarding "rehabilitation of Nazism", which is punishable by up to five years in prison.
In February, investigative authorities launched a background check at the request of Russian Veterans, accusing the organization of "denying crimes committed by accomplices of the Nazis". This includes, among other things, the inclusion of three people who are recognized as collaborators in the list of people who were repressed during the Soviet era.
Kirill Koroteyev, a former lawyer for Memorial, told the BBC that penal provisions for "rehabilitation for Nazism" were applied in practice in Russia for "any criticism of (actions of) Soviet authorities during the Second World War."
Founded in 1987, "Memorial", one of Russia's oldest and leading non-governmental organizations, was recognized by the authorities in December 2021 as a so-called foreign agent and was subsequently liquidated.
In October 2022, "Memorial" was awarded the Nobel Peace Prize together with the head of the Belarusian Center for Human Rights Viasna Ales Bialiatski and the Center for Civil Liberties of Ukraine.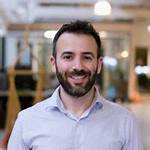 "Reader. Future teen idol. Falls down a lot. Amateur communicator. Incurable student."