On Friday, the Minister of Culture and National Heritage, together with his Lithuanian counterpart Simonas Kairys, visited Kiev, at the invitation of the Minister of Culture and Information Policy of Ukraine, Oleksandr Tkachenko.
– A country that withdraws from the group of civilized nations must bear the deepest consequences. It is considered incomprehensible when we say that this is not the time for the Russian ballet, the Alexandrov Choir, but also for great literature or classical music. No time because of Russia – not just Putin – Russia also chooses a tragic and crazy way to solve their problems. The nation clings to imperialist expansion – and there is no agreement to it – judged Gliński during a conversation with the media.
He noted that "it says nothing but what Ukraine is asking for".
He judged that the Ukrainian struggle provided impetus for reflection:
– We can't agree on this – it is also a contradiction of this wonderful achievement of Russian culture, but the Russians themselves chose it – added.
"We help Ukraine in securing cultural goods"
– We helped Ukraine from the start. More than 20 transports with materials needed for security were sent not only to Lviv, but also to Kiev – said the minister. – Poland is definitely the leader here. Over the years, we have had very good relations with Ukraine on the level of museum cooperation, between archivists – this is now bearing fruit. Combined and mixed conservation teams have been present for many years, especially in western Ukraine.
Gliński points out that Russian troops deliberately destroyed Ukrainian cultural assets. – This is a very, very sad example of degeneration, justifying the thesis that we must put up certain symbolic barriers – he points out. – The average Russian is treated to an imperial dream. There is no agreement for this.
He added that an agreement had been signed between the ministries of Poland, Lithuania and Ukraine, referring to the tradition of the Union of Lublin. – It relates to a very specific job – we were supposed to start with a youth exchange, but at this point it has been suspended, but today there is a very important concrete for the Ukrainian side – I initially gave my approval, and the Lithuanian minister agreed. Since the EU has not done so, we – Poland and Lithuania, together with Ukraine – will raise funds for the digitization of Ukrainian culture. Especially in the face of war, there is a need to protect this heritage through digitization – this is the simplest and most modern way – he announced.
He estimates that the "start-up" funds will amount to around EUR 1 million.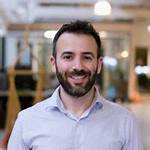 "Reader. Future teen idol. Falls down a lot. Amateur communicator. Incurable student."