OSLO/STOCKHOLM (VG) Casper Ruud is in the final of the French Open. Norway's winter sports nation has turned upside down in the last five years.
We now cheer for Norway's top in world sports such as athletics, golf, football and tennis. It hurts Sweden…
"It's absolutely fantastic that we now have so many Norwegians claiming to be on top of the world in the big summer sport at the same time," Warholm Leif coach Olav Alnes told VG.
In the last five years, after Karsten Warholm's World Cup gold in 2017, five men have suddenly reached the highest levels of summer world sport:
Casper Ruud (23) played Sunday's final at the French Open. He has made crazy jumps in the world rankings, which is very important in tennis. On Sunday, he will play for the first time in the final of a Grand Slam tournament. He had never been further than the 4th round in this biggest tournament before.
Karsten Warholm (26) his debut season in Morocco on Sunday. He copied the 2019 World Cup gold. Then he became an Olympic champion and set a seemingly inhuman world record in 2021 – so he was named athlete of the year, despite his training.
Jakob Ingebrigtsen (21) was already sprinting in 2022. He won European Championship gold as a 17-year-old in 2018 and followed up in 2021 with Olympic gold in the 1500m kings distance after beating Timothy Cheruiyot for the first time – 3.28.32 . Has a world record of 1500 meters indoors.
Erling Braut Haaland (21) played Sunday against Sweden. He is one of the most exciting football players in the world and from next season will play for English champions Manchester City. First teenager to score in five consecutive Champions League games. Champions League top scorer 2020/2021.
Viktor Hovland (24) plays the PGA Tournament this weekend He has six wins as a professional golfer. Has been number three in the world and in March almost took the step as world number one. Currently in 12th position (US Open 2019 and British Open 2021) as the best place in the so-called major tournament (equivalent to a Grand Slam in tennis).
A few years earlier, it also paved the way for other leading athletes in major "non-winter" sports:
Magnus Carlsen when he became world chess champion in 2010 – and three years later world champion. He has defended the title four times.

Alexander Dale Oen became the world champion in the prestigious 100m breaststroke swimming in 2011. A year later, he died in training camp in the USA, aged 26.

Ada Hegerberg won the Champions League for the first time with Lyon in 2016. She went on to be named the best women's football player in Europe and eventually in the world. However, Caroline Graham Hansen is also at the top level hero It's nothing new with Norwegian women dominating world football: Hege Riise was named the championship's player of the year when Norway won the World Cup in 1995.
Martin degaard also paved the way, when he signed for Real Madrid as a 16-year-old and this spring he captained Arsenal. On Saturday, he was asked about Norway's wave of new Norwegian aces – and with Casper Ruud in the final on the same day Norway play Sweden in football:
– It's inspiring for us, a young Norwegian on the big stage who does what he does.
– Very dedicated
When asked by VG about "what's up with you – the new generation" – degaard replied:
– I don't know … especially when there are so many people of the same age who stand out in different sports. I don't know what caused it, but I have a feeling that many of them that have appeared now have something special about them. They are very professional and give a big part of their life to the sport and are very dedicated. Then there is a greater chance of success. It has to do with the mentality and attitude, the professionalism that many people have that emerges.
National team manager Ståle Solbakken believes they are part of building the community.
– Individual mindset, you have more feedback. Not just coaches, but agents, other coaches, social media … This characterizes this generation differently than before. There is no selfishness, everyone sacrifices for each other. Therein lies the basis for moving forward and approaching, for example Sweden.
Salt in the wound
Kristoffer Bergström is Swedish, a commentator on Aftonbladet – and the man VG contacted to hear more about what it's like to be in a country that has world stars in tennis, golf and other world sports:
– So you have to sprinkle salt on the wound now before the final of the French Open …
– Healthy …
– It hurts. I'm not going to pretend to be anything. And it wasn't a tiny pinprick, but more like a blister after the 200 meter Troms marathon – it just hurts more all the time. Where did she come from? Why can't he do combined skis, so we don't have to worry, says Bergström of Casper Ruud.
If you continue the same way, in two years you will be starting an arsenal of furniture so cheap and elegant that it bankrupt IKEA.
– Think big!
Leif Olav Alnes is stationed in Morocco, where Karsten Warholm will start the season on Sunday.
– I hope this motivates kids and teens to dream big and reflect on Henry Ford's famous quote: "Do you think you can, or you can't – you're right!", Alnes reports to VG.
PS: Dennis Hauger is on his way to becoming the next Norwegian on the list – as one of the best in Formula 2, riding before Formula 1. No Norwegian has ever ridden a World Cup in Formula 1.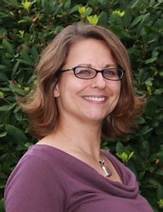 "Infuriatingly humble coffee guru. Travel practitioner. Freelance zombie fanatic. Certified problem solver. Food scholar. Student."