Dmitry Medvedev published another entry on social media. The former president of Russia referred to "security guarantees" demanded by Ukraine. Russian politicians considered that this was a "prologue to World War III". Medvedev is sure that no one will give such guarantees to the "Ukrainian Nazis". He added that such a solution is "almost the same as Art. 5 NATO. "For the North Atlantic Alliance, that's bullshit, only from the side. That's why it's scary," he began.
The former Russian president continued that Western politicians, to whom "these hysterical cries are addressed, must understand one simple thing." Medvedev warned that this could lead to a hybrid war between NATO and Russia. "If these ignorant people recklessly pump the Kiev regime with dangerous weapons, the military campaign will be taken to another level," he said. The Russian politician added that "the parties to the conflict are no longer predictable and new members will be involved."
Russia. Dmitry Medvedev warned the West against supporting Ukraine
Medvedev explained that such a solution means that the West "will no longer be able to sit in his clean houses and apartments and laugh at the fact that Russia is weakening at someone else's hands." "Everything around them will burn, the population will suffer a lot. The earth will literally burn and the concrete will melt. We will also feel it. It will be very bad for everyone," the former Russian president threatened.
A Russian politician quotes a passage from the Bible. "By these three plagues a third of humanity was killed, by the fire, smoke and brimstone that came from their mouths" – reads part of the Apocalypse of St. John. "For now, these myopic politicians and their think tanks are speculating on how they can handle us without engaging in direct hostilities, swirling glasses of wine in their hands. Stupid idiot with a classical education," concluded Medvedev.

Also read:
Volodymyr Zelensky on Vladimir Putin's ultimatum. The former president of Russia reacted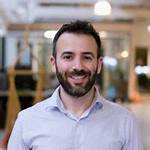 "Reader. Future teen idol. Falls down a lot. Amateur communicator. Incurable student."