Strong and filling, but it still comes
Photo: Arne Bru Haug
Kaizers Orchestra didn't need an intro, but their comeback was so cool it needed its own, so here it is:
What a comeback! is something you can say long before Kaizer's Orchestra actually returns to the stage. Jæren's band took Norway by surprise when they announced to their fans last fall that there would be a tour and new music. The band will play 56 (!) concerts in Norway (14 in Europe). Everyone in this country sold out in no time. Stavanger Aftenblad can report, among other things, that the Kaizers became the third best-selling band across Ticketmaster when the tickets were released. Ticketmaster is the world's largest ticket provider. Really wild. Kudos to the PR team.
Photo: Arne Bru Haug
But we're not here to judge Kaizer's PR crew. We're here to check out Kaizers — 10 years later.
In short: Kaizer is still the best in many ways and they have a lot more to offer.
The long version is here:
Animal circus
At 8:58 p.m., Kaizers notified the Zetlits hall that it was now happening. At exactly 9pm, the audience will hear "Ompa til du dør" live – for the first time in ten years. Freezing.
Janove Ottesen seemed enveloped in light, like a messiah. Helge Risa appears with a gas mask. Terje Winterstø and Geir Zahl pulled toward the oil vats. In their hands were clubs and crowbars. There were several animals howling from the front row. Longing, desire, euphoria.
Photo: Arne Bru Haug
The sing-along event started instantly and didn't stop until the concert hall played a playlist as the clock approached 11:30 p.m.
After the opening, blow after blow took place. They allow for pauses in tempo and mood swings, but there isn't a single moment where you have time to think about anything other than the men on stage and their music. Janove shows us that his charisma has not faded. He lives off the energy of the audience and vice versa. It was clear that the man was on the trump card. And the thought crossed my mind: Janove Ottesen is none other than vocalist and musician?
We're drowning in sin and salvation, so far dancing through Kaizers. A 40 year old man who was too drunk and just chatted gently was pulled to the other end of the room – a corner of embarrassment.
The stage had been changed so that it could become the venue for a large theatrical performance, or perhaps a circus? We got it all here. The aura, which the band calls the arch that frames everything, changes color according to the mood of the song. Usually, there are warm reds, but there will also be whites and greens and everything in between.
Photo: Arne Bru Haug
One hit wonder?
It will be a hit parade from start to finish.
The band themselves said from the stage that they only had one hit, and that was "Hjerteknuser". I think many will disagree. However, it's easy to see that the song brings people something special. After the songs 17/18, the band left the stage. They thanked and bowed, but soon returned to present the fans with no less than five additional tracks. One of them is "Broken Heart". When the first hint came through the loudspeaker, even the overly drunk 40-year-old shut up. Everyone turned to someone they cared about and sang every word at the top of their lungs.
Yes, his hits started a lot of movement among the people, but the two new singles "Dine gamle dager er now" and the ballad "Kaleidoskohimmel" received good support from the audience from the first cattle. "Dinner in the past now" is more stadium rock and 80s chill than anything else Kaizer has on their CV. It's unusual, but if anyone wears it, it's Kaizers.
The distinctive sound image the band created in the 1990s, and developed into 2013, is still wholly unique. No one has managed to overcome it or convince in the same way. Hopefully they will continue to release music that is impossible to replicate for the better.
Photo: Arne Bru Haug
Never satisfied
I won't go into too much detail about the setlist, because the band still has 55 more shows to go. I don't want to reveal too much, but I can say that we're in all eras of the band, and that extensive discography will ensure that there will always be someone who can't hear their favorite song (where does "Prosessen" become??? ). Even so, I think anyone who has had the chance to experience this orchestra will feel euphoric, mixed with nostalgia, melancholy, and peace of mind.
Hot heating
The venue for this tour was booked almost four years ago. This has been planned for a long time. And the band is rehearsing. I didn't come to the concert hall assuming I'd see a rusty band tonight, but at the same time I envied those who got to see concert number three, or 30. Because this is one of the best concerts of my life, but I think this could be better. When choreography, theater, is on the sidelines. When Janove's hips get (even) hotter. As guitarists become (even) more familiar with oil barrels. For some small ones
there's a catch, but you almost have to be a sober reviewer to notice Terje's guitar problems, or Janove's little injunctions to the band.
Strong and filling, but it still comes
What I've struggled with, is the thought that kept popping up on the way home.
The most concrete thing I got was this: I, and 1,899 other people, witnessed a demonstration of power that lasted approximately 2 hours and 30 minutes. We recognize that Kaizer's music has never been, and probably will never go out of style. That the band we saw tonight was not a band that spent one last round out of need of money or was bored.
They come back because they have more to give. More can be said. More fun.
The night in Stavanger ends with "Die Polizei". A clearly moved band left the stage while 1,900 people sang their farewell song.
Mr. Polizei, Mr. Polizei.
you'll never find me again,
because I have gone off track, Mister Polizei.
You will never see me again.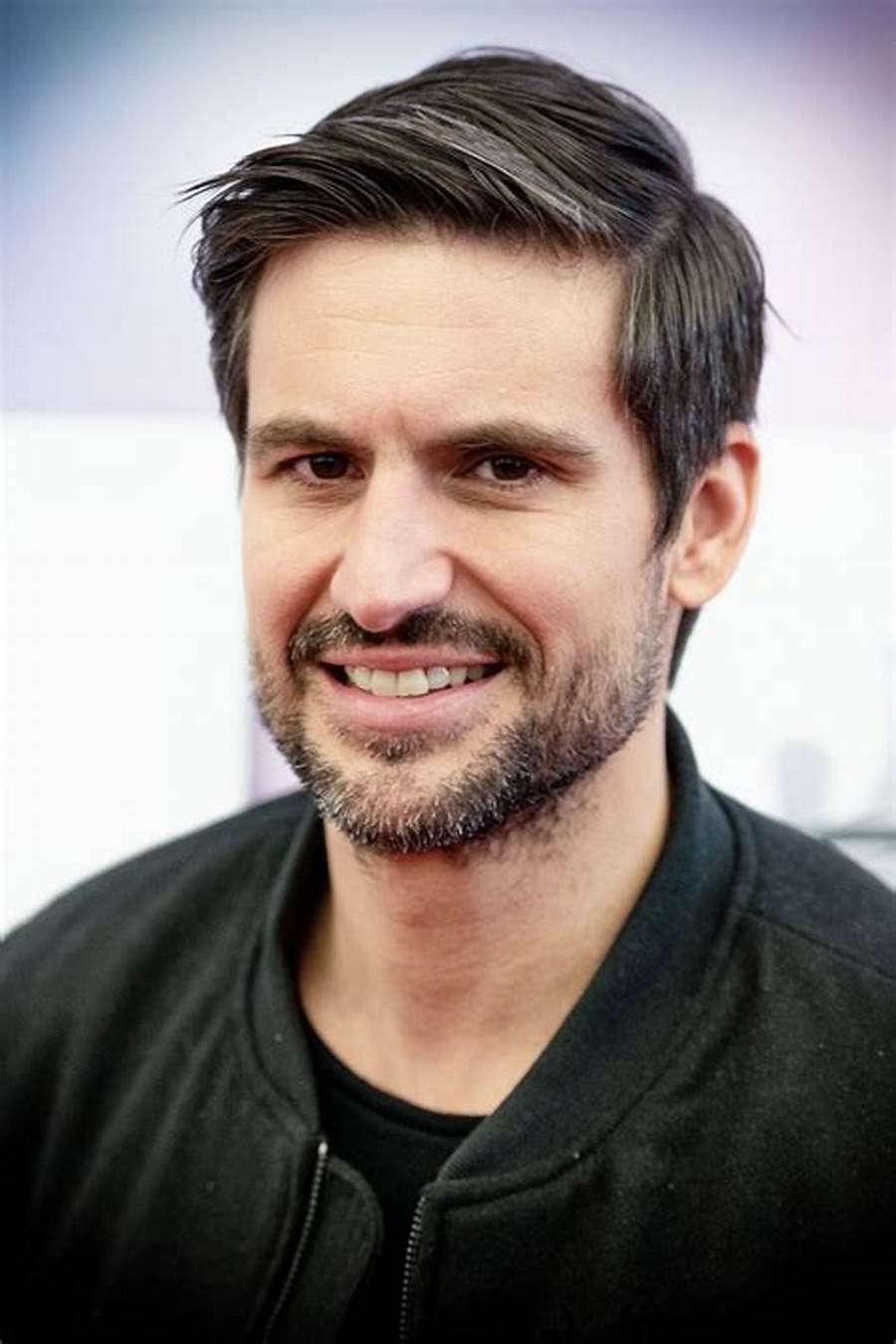 "Hardcore zombie fan. Incurable internet advocate. Subtly charming problem solver. Freelance twitter ninja."