National team manager Thorir Hergeirsson presented the selection in Oslo on Tuesday. The players will have three friendly matches (against Brazil, Denmark and the Netherlands) at the end of October before leaving for the European Commission.
Skogrand became a mother for the second time this summer, and pregnancy meant she wasn't there when Norway secured WC gold in Spain ten months ago.
Nora Mørk is struggling with a muscle injury in her thigh and has not played for almost two weeks for either club or national team. Despite that, he's in the squad.
– Nora is working against time to heal. It's on the right track, Hergeirsson said of Mørk's situation.
Lost routine
Camilla Herrem, Sanna Solberg-Isaksen and Kari Brattset Dale (all pregnant) are irrelevant for EC. Veronica Kristiansen could play outside of the championship, but that's far from certain. These four players have a total of 744 international caps.
National team captain Stine Bredal Oftedal has struggled with an injury to his nose this fall and was recently absent from the Gold League.
– The broken nose has healed. He will probably play (for Györ) on Wednesday, said Hergeirsson of Oftedal.
Seven new faces
Marie Davidsen, Kristina Sirum Novak, Thale Rushfeldt Deila, Ane Cecilie Høgseth, Sunniva Næs Andersen, Anniken Wollik and Ragnhild Valle Dahl will all be championship freshmen.
– He has had several seasons in the Champions League and is technically a brilliant winger. He has developed a lot in his defensive game, said the national team manager of Næs Andersen.
EC is played in the period November 4-20. Norway came there as defending champions and played all its matches in the Slovenian capital, Ljubljana.
Hergeirsson has selected 19 players. It could be 20 to the night before the first game.
Each team may make six substitutions during the championship, two in each EC phase. Players from dirty squad 35 names can be used.
Dominate
The Women's European Handball Championship was first played in 1994. Since then, Norwegian women have had it won eight times (1998, 2004, 2006, 2008, 2010, 2014, 2016 and 2020).
Victory in 1998 gave Norway its first international title in women's handball.
This year, Norway will face Hungary, Croatia and Switzerland in the group stage. The top three advance to the main draw where three opponents from Denmark, Sweden, Slovenia and Serbia await.
Norway squad:
Goalkeepers: Katrine Lunde (Vipers Kristiansand), Silje Solberg Øthassel (Györ), Marie Davidsen (CSM Bucharest).
Defenders: Stine Bredal Oftedal (Györ), Henny Reistad (Esbjerg), Emilie Hegh Arntzen (CSM Bucuresti), Kristine Breistøl (Esbjerg), Thale Rushfeldt Deila (Molde), Ragnhild Valle Dahl (Vipers Kristiansand), Nora Mørk (Esbjerg) , Stine Skogrand (Herning-Ikast), Kristina Sirum Novak (Sola).
Line-up: Vilde Ingstad (Esbjerg), Maren Aardahl (Odense), Ane Cecilie Høgseth (Storhamar).
Wings: Malin Aune (CSM Bucharest), Emilie Hovden (Viborg), Sunniva Næs Andersen (Vipers Kristiansand), Anniken Wollik (Romerike Ravens).
(© NTB)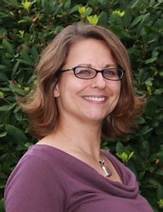 "Infuriatingly humble coffee guru. Travel practitioner. Freelance zombie fanatic. Certified problem solver. Food scholar. Student."