I will not be outraged if someone dismisses me as a vile liar who, in a vain attempt to undermine future Czech nationalists and Kremlin fans, spouts things that are unheard of. After all, they will clearly determine the speaker's sluggish state of mind plus ignorance of the Czech Constitution and the international situation. I won't be mad. But I'm not the trigger.
Jaroslav Basta is Really Modern bagpipe beetle. The other candidates, Marek Hilšer and Pavel Fischer, said in a debate on CNN Prima that he was dangerous because he announced beforehand that he would stage a constitutional coup as president. But Bašta will not stop and, as his statement in the debate shows, he will try to end the war in Ukraine in such a way that Russia will benefit from it in the form of Ukrainian territory.
In addition, he complains that no one in the Czech Republic wants to listen to him when he puts forward the grandiose idea that the European Parliament is the modern Supreme Soviet and the European Commission is the Politburo. That's why he signed up with the Kremlin's RIA agent, who served the Ukrainian assassins, and when he said he told of his extraordinary construction there, all the ungrateful people of the Czech Republic immediately heard about it.
In other words, he would become a president who would not hesitate to ally with an enemy nation to satisfy his vanity. Churchill is credited with saying, "The best argument against democracy is a five-minute interview with the average voter." After yesterday's final nominee debates, an adjustment was offered: not five-minute interviews with the average voter, but hourly interviews with these people, except Fischer and Hilscher. Pilgrimage has just arrived! And even compared to the 150-kilogram American giant Elefantis – like Nuslí's Alžběta Kropáčková – Bašta is a worthy fighter.
Another piece of entertainment, for the super lying schoolboys who come up with excuses not to do their homework, provided Danuše Nerudová and his friend Black Day. After all, it doesn't have to be just fun. The candidate expressed interest in the younger generation, who, watching his performance, could observe how he reasoned at the professor level and perhaps learned something.
Andrej Babiš did not participate in the debate. Please, he doesn't have time. He's in court now. After all, everything he wanted to say and could say, he had already said to the kids in that school's class.
Petr also expressed himself Pavel. Better not to see that. This is completely normal. No thrills. Normal people who don't need Kropáčková from Nuslí in Prague Castle would also vote for him, regardless of gender.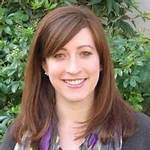 "Unapologetic social media guru. General reader. Incurable pop culture specialist."