Triple penalty in Real Madrid's tricky win
Karim Benzema scored three penalties and scored two of them in Real Madrid's 2-1 away game against Celta on Saturday. The big club has a solid path to the La Liga trophy.
The win came in Real Madrid's first game after a 0-4 loss to arch-rivals Barcelona before the national team break. The star gallery doesn't sparkle, but does the job in Vigo.
The guests had to get as many as three chances from the penalty spot. The first came after less than 20 minutes when Nolito clumsily brought down der Militão. Benzema scored safely 1-0.
Celta is far from harmless. Iago Aspas had the net knowledge canceled out for offside just before the break and eight minutes into the second half Nolito headed in the equaliser.
The host could not agree for long. Celta's outstretched leg brought down Rodrygo and gave Real a second penalty. This time Benzema missed, who saw Matias Dituro save his weak finish from eleven yards.
Just five minutes later, the Frenchman got his chance to make amends. The referee thought Ferland Mendy had made an illegal foul in the box, and Benzema made it 2-1.
Real Madrid are top of the table with a twelve peong lead ahead of runners-up Sevilla, who have one game less played. (NTB)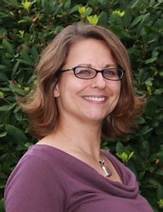 "Infuriatingly humble coffee guru. Travel practitioner. Freelance zombie fanatic. Certified problem solver. Food scholar. Student."