As a traditional partner of the International Film Festival in Karlovy Vary, the operator is expanding the Vodafone zone.
This year, Dvořák Park in Karlovy Vary will be transformed again into a Vodafone zone, which will offer visitors new entertainment and experiences. During the day, apart from sitting back and having good food, they can also enjoy the Vodafone TV cinema, where Vodafone will show them a short film. Some of these are made under the auspices of the Vodafone Foundation, which supports technological innovations that have social impact. And that's why, for the first time this year, Vodafone is also holding discussions with creators and actors in its zone. They will run from July 2 to 4, and the big names of Czech cinematography, such as Jana Plodková, Milena Steinmasslová or Jiří Havelka, will not be missing. Detailed showtimes and talks are available on the website.
"At this year's festival, we will present several films with our own theme at the Vodafone Foundation. In the Vodafone zone, visitors can watch, for example, the film Símínka dobrodějů about life with autism and the power of volunteering," said Zuzana Holá, director of the Vodafone Foundation, and added: "In the discussion of other films, we will present projects that the Vodafone Foundation helped bring to the world – for example, the AfaSlovník app for people recovering from a stroke or the bionic arm, exoskeleton or virtual reality used by doctors in brain surgery. And last but not least, we will be showing the students' own films and thereby touching on the subject of aging, which is addressed at the Foundation through its Digital Odyssey educational programme."
Visitors can find all festival screenings, including those in the Vodafone zone, on the festival-dedicated Vodafone KVIFF Guide app. In addition to films, users will find detailed information about accompanying programs, maps, tips, suggestions and news that will make it easier for them to navigate the festival maze. The most important information which of course should not be missed by the audience will also be received in the form of a notification. As a bonus, they can look forward to KVIFF.TV LIVE's official festival television broadcast, which will offer live broadcasts from the red carpet, interviews or film introductions, news and PR programming about festival happenings, competitions, debates, polls and much more.
The Vodafone Zone offers other activities every day until midnight. Every morning (except opening day) will start here with a yoga class. They can shorten the length of time between projections with augmented reality mounted on a special statue. Hints and clues will be hidden in the zone and on the Vodafone social network, which will give one lucky person a valuable gift hidden in the mysterious Mystery Box. A ceremonial announcement of the winners will take place at the end of the live festival in Dvořák Park. During festival nights in the zone, diners can enjoy a silent disco, as the DJ plays his sets live into headphones.
As in previous years, each Vodafone customer can shoot their own animated film at Dvořák Gardens. In a dedicated workshop, lecturers from Aerofilms will be available to advise on how to go about it, and amateur filmmakers can share their results with other patrons at the nearby Vodafone TV summer cinema. Anyone who is not a fan of animated films, but loves making videos for social networks, should definitely visit the zone on July 4th and 5th. Influencers Janek Rubeš and Annet X will be sharing valuable tips and tricks with Vodafone subscribers that will help improve content on the social network.
In addition to movies and videos, racing minicar wheels will spin in the Vodafone zone. After last year's success, Vodafone is back with a special red car that powers Vodafone's fastest 5G network.
Another technical demonstration will be prepared at the Vodafone Lounge at the Hotel Thermal Spa, this time aimed at company representatives and entrepreneurs. Right on the spot, they will be able to literally "touch" an intelligent SD-WAN network that can predict and manage demand across the enterprise and that is controlled by software from one place.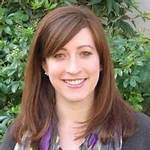 "Unapologetic social media guru. General reader. Incurable pop culture specialist."