As Russian troops continue their offensive in Kyiv, German Chancellor Olaf Scholz on Friday tried in a telephone conversation to convince Russian President Vladimir Putin to end the offensive and start negotiations. It is another similar initiative after initial efforts by French President Emmanuel Macron and other Western leaders. However, a ceasefire in Ukraine seems a long way off.
"Every war ends sometimes and usually ends with an agreement after negotiations," said Marcel Roethig, head of the Friedrich Ebert Foundation's Kiev office. – I firmly believe that sooner or later an agreement will be reached between Ukraine and Russia, maybe also between Russia and the West – he said in an interview with DW Roethig, who is currently in Germany. – But unfortunately still so far.
So far, the Ukrainian and Russian delegations have met twice in Belarus. On Thursday, March 3, a humanitarian corridor was agreed for civilians to escape. However, there is no detailed information on who can use these corridors and where exactly they will be located.
Who can mediate?
Ukrainian President Volodymyr Zelensky on Thursday reiterated his readiness to hold direct talks with Vladimir Putin. In the past, Putin has expressed interest in direct negotiations only with US President Joe Biden.
Who can bring Putin to the negotiating table?
Marcel Roethig believes that such talks can be mediated by various parties, from Israel, Turkey and Finland to the UN and EU special advisers.
According to the expert, China can also play a role as a mediator by exerting influence on Putin. – China is not interested in an unstable Europe and unstable markets. At the same time, China is Russia's last important economic partner, so Putin desperately needs China's support, said Marcel Roethig.
So far, however, Putin doesn't seem interested in high-level talks at all. "I fear he has not suffered enough losses to change his war plans," said Gustav Gressel, senior policy official at the Berlin office of the European Council for Foreign Affairs (ECFR).
Is there a chance for Russia to back down?
"However, if Russian forces continue to struggle for an advantage, the pressure on Putin could increase," Gressel said on DW's "To The Point" program. "If Ukrainian forces hold out for a week or more, we will see if Putin will agree to one of the many compromise proposals," he added.
Could it be that Russia should withdraw completely?
If Ukrainian forces continue to inflict heavy losses on their attackers, Putin may be forced to do so. "We must remember Stalin," Gressel said. – He is not a person who attaches great importance to human life, and the attack on Finland was interrupted after 40 days – explains the specialist.
Sanctions and the possible collapse of the Russian economy could be another factor forcing Putin to rethink his plans. If he loses the support of some of Russia's elite, or if the anti-war movement gains popularity in Russia despite repression, Putin may be forced to withdraw his troops.
Will there be NATO intervention?
Reports of a Russian attack on the Zaporozhye nuclear reactor on Friday caused shock waves across Europe. German opposition leader Friedrich Merz of the CDU told NDR Info that a deliberate Russian attack on a nuclear power plant would threaten the whole of Europe and could be an excuse for NATO to intervene in self-defense.
However, this option was ruled out by Chancellor Olaf Scholz. As he noted: "It is very clear that NATO and its member states will not take part in the war."
Ukrainian President Zelensky has previously called on the West to introduce a no-fly zone in his country. However, NATO members have repeatedly ruled out this possibility.
"Everyone knows what could have caused this," warned Roethig. – This will lead to the involvement of NATO forces in direct combat operations with the Russian army. This will lead to an escalation that no one wants, as it is essentially the road to World War III, according to experts. Such a confrontation could even lead to a nuclear catastrophe scenario.
Finding a solution through negotiation
So if Putin still fails to conquer all of Ukraine, and the Ukrainian forces also can't repel Russian troops – what are the possible compromises?
According to Roethig, part of the agreement could be a federal structure of Ukraine, with special status for the Donetsk and Lugansk regions, which since 2014 have been partly under the control of Russian-backed separatists. – It may also happen that Ukraine wants to give up part of its territory, for example the Donetsk and Luhansk oblasts or Crimea – says Roethig. But according to him, the loss of territorial integrity will be difficult for Kiev to accept.
Ukrainian neutrality may be another option. "I assume that Ukraine should give up its NATO ambitions and remove the goal of future NATO accession from its constitution," Roethig said.
If the Ukrainian government makes concessions so broad that Putin will accept them, will the Ukrainian people also accept them? – The good thing is that the president of Ukraine is now surrounded by some kind of cult and enjoys enormous support from the public – said Roethig. – That's why now he can sell compromises to his people.
Roethig points to European history at the same time and calls for caution. After World War I (1914-1918), the defeated Germany felt deeply harmed and humiliated by the terms of the Versailles peace treaty.
– Ukraine now feels that they can win this war. But this impression is deceptive because they will lose this war in the long run, said Roethig. – Some may later claim that Zelenskiy sold the country and that Russia would be defeated under different circumstances.
The negotiated solution, however, assumes that Putin will also return to rational action. "We always thought deep down he was rational," Roethig said. "But at the end of the day, he's just working emotionally, and that makes him unpredictable. I look forward to his entourage, his direct advisor. However, we don't know how many of them actually listened and what they actually told him.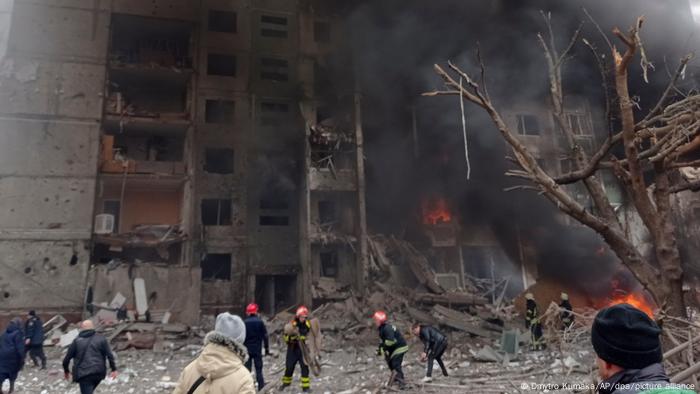 Devastation after Russian air raid on center of Chernihiv
Coup in the Kremlin
The invasion of Ukraine is generally seen as a "Putin war". What will happen if Putin is ousted?
Sergey Medvedev of the Berlin NGO "Decembris", which supports democracy activists in the countries of the former Soviet Union, does not rule out such a scenario. – When the first dead reach Russia now and in the next few days, even the faithful will have to ask themselves: Do they really need this war? And do they really need this regime?
Friedrich Ebert's Roethig, however, is very wary of such a scenario. – The West shouldn't have high hopes for this. "Because we don't know what will happen with regime change and what instability will happen to us," Roethig said.
Now it seems more likely that the Russian army will seize large swathes of Ukraine in a bloody war. Even so, the end result may be peace, despite Moscow's behest of peace. Many observers believe that such a peace would be very fragile and could lead to years of guerrilla war, as happened with the Soviet Union in Afghanistan.
Would you like to comment on this article? Do it on Facebook! >>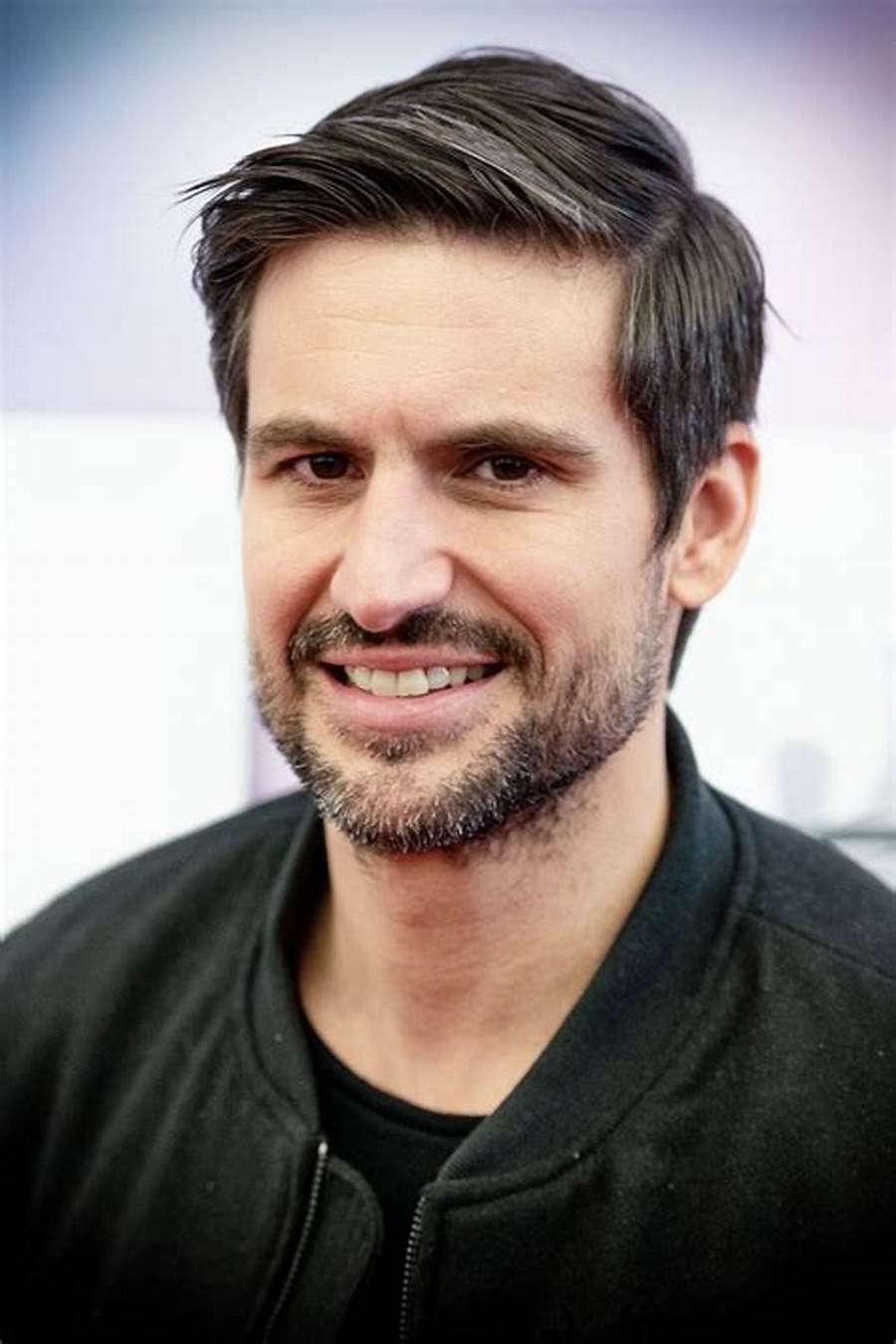 "Hardcore zombie fan. Incurable internet advocate. Subtly charming problem solver. Freelance twitter ninja."