The Kremlin listened intently to President Joe Biden's speech in Warsaw. The fact that he belittled them and tried to remain silent proved that the message had arrived.
The subject of Joe Biden's visit to Warsaw is kept secret for as long as possible. As the US president spoke, Russian media reported that German farmers warned of an unprecedented rise in food prices (the daily Izvestia), Putin was proud of Rosgwarts paying their homeland to Ukraine (Komsomolska Pravda), and Russia Today has published on its website extensive interviews. with Dmitry Medvedev "about the end of the unipolar world", read: the US is dominated.
Also read: Why Russians Support Putin and Still Praise Stalin
Biden in Poland. And in the Russian media, "facts"
The visit of the American president cannot be completely ignored, especially when he speaks in front of the Royal Palace, in the "Russophobia European capital", as Russian state media describes Poland. A reply message was sent to Warsaw in the form of shootings at a fuel warehouse and one of the military facilities in Lviv. It was a warning that Russia could attack arms shipments from the West to Ukraine. MFA spokeswoman Maria Zacharowa, on the other hand, referred to the words of General Włodzimierz Skrzypczak, who in an interview for Super Express said that Poland should raise the issue of the Russian-occupied Kaliningrad District. "If Poland raises this topic, Russia will ignore it," he replied. In other words: we can dream.
In the opinion of the Russian media, Poland has become an "additional" to the US, just as Ukraine was previously "anti-Russian". The Kremlin's main propagandist, Vladimir Soloviev, invited Russia's ambassador to Poland, Sergei Andreyev, to his event. As he describes it: until recently he served in a country that wanted to build Fort Trump, and now he has to change his name to Fort Biden. "Maria Zakharova told me," Sołowiow reports, "how you sacrificed yourself to help refugees who wanted to cross from Ukraine via Poland to Russia." The ambassador assured that a severance of diplomatic relations with Poland would definitely not happen, although it is very likely that the post in Warsaw will have to be closed for some time. And he assured: "Gas flows, and land transport, despite the actions of activists at the border, still reaches Russia."
Read also: Coup or Revolution. Is it Possible to End Putin's Rule?
Putin Butcher. Biden's Nine Words
The main attack was on Biden himself, and the media focused on calling Putin a "butcher." Kremlin spokesman Dmitry Peskov was quick to react by stating that "the leader of the country must remain sober," Duma chairman Vyacheslav Volodin considered these words evidence of "helpless hysteria".
Media in Russia have shown that Biden has been condemned by other Western leaders; first of all, they highlight the criticism of Emmanuel Macron. Rossiyskaya Gazeta has emphasized in the title that the French president is against insulting the Russian head of state. As he pointed out, Macron called for refraining from "words and deeds that could lead to an escalation" of the conflict. The daily Gazieta quoted the German chancellor, though Olaf Scholz only said that "a change of power in Russia is not the goal of the North Atlantic Alliance".
The media are also looking for critical American politicians. "I think most people who are far from international relations don't realize that the nine words Biden said would set off this explosion. When you say or, for that matter, suggest regime change, it usually brings big trouble," they quoted Republican Senator Jim Risch.
Mandatory Russian propaganda also includes Donald Trump's "good America", who lived up to the Kremlin's hopes by declaring some time ago that "if he reigns, speculative operations in Ukraine will be avoided". Trump has always given Russia the argument that Biden is weak, unreliable and ignored even by his own compatriots. This time it ends with a photo of the president eating pizza with US soldiers in Rzeszów.
Also read: The Mystery of the Helplessness of the Russian Army? Corruption
Biden sings!
In the attack on Biden, the Russian media has long adhered to the Sleepy Joe strategy. They suggest and even create a picture of dementia, insanity, and unreliability. News program "Wremia" commented on Sunday that "Biden's words should always be halved." As he added, "the sanctions were to destroy Russia, and it continues. The ruble is going down, and this is the strengthening." The Rossiyskaya Gazeta daily wrote of a speech in Warsaw that was so "emotional that the president even revealed the secret plans of the Pentagon." According to Russian media, troops stationed in the eastern flank will have "a chance to test Ukrainian heroism." So Biden's words that "the US has no intention of sending troops to Ukraine" are completely reversed.
Sołowiow on his original show SołowiowLIVE shouted: "Biden sing [skłamał]that US troops will not fight in Ukraine. He sent a coach there and didn't even hide it," he said. He also referred to Biden's words quoted around the world that "Putin can't stay in power". As the White House explained, the president did not mean "a change of power or regime," but the Russian leader "should not be allowed to exercise power over his neighbour." Solovyov interpreted these words differently: "With what right do you say who should rule us, if you yourself cannot prove to America that you won elections fairly?!" He shouted into the microphone.
Moreover, "sumaszedszyj starki" (crazy old man), as Soloviev called Biden, in the opinion of the "Vremya" program, aims for nuclear war with Russia. After visiting Poland, Channel One devotes a lot of time to his own channel prime timeto describe such a hypothetical nuclear confrontation. A simulation is presented, showing America's first blow, Russia's response, the next crushed Central European countries, then Russia again and 40 minutes later the US. With the conclusion that the mad American leader dragged Russia into the third and final world war. Soviet propaganda can learn.
Read also: Putin has a plan and is working on it. It's not about seizing Kiev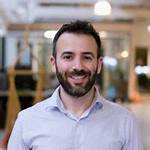 "Reader. Future teen idol. Falls down a lot. Amateur communicator. Incurable student."