I thank the Polish community and Poles from abroad for supporting Poland and maintaining its good name; I ask you not to stop, we cannot be complacent, said President Andrzej Duda.
Polish memory
President Andrzej Duda and his wife Agata Kornhauser-Duda met on Friday with participants at the World Congress of the Polish Diaspora and Poles from Abroad.
The President thanked the representatives of the Polish community for remembering and supporting Poland.
Thank you for supporting us every day, for defending the good name of Poland, for running a campaign in your country for defending the good name of Poland, for reacting. This has changed a lot in the international space
he says.
We cannot be complacent, because the enemy has united himself and is now attacking us, also abroad, with his very tough propaganda. For sure Poland will be slandered in the near future, they will definitely speak badly, write badly about Poland, about Poland, spouting various things, both true and untrue, manipulating facts, fabricating lies
he emphasized.
President Duda hopes that the congress participants will leave the country with new strength, pride and confidence that the homeland is developing well.
Despite all the winds, together we managed to develop Poland's potential
– added.
Support for Ukraine
First Lady Agata Kornhauser-Duda thanked Ukraine for the support that Polonia from all over the world has given Ukraine.
I especially thank American Polonia for how quickly they responded to my request. Financial aid has been put to great use. Together with the sponsors, we organized 80 transportation to Ukraine and supported those in Poland. We also conduct training for Ukrainian doctors and volunteer firefighters
said the first lady.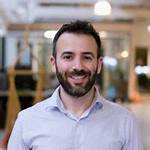 "Reader. Future teen idol. Falls down a lot. Amateur communicator. Incurable student."