In the tenth year the main theme is GERMAN STARS – GERMAN BRANDS. Photo: LEGEND 2023
The Holešovice exhibition center will come alive on May 27 and 28 with the largest motor show in the Czech Republic. The prestigious LEGENDY 2023 automotive festival will present more than a thousand exhibitions – cars, motorcycles, caravans and many stars of the automotive world. This concentration of intelligence, beauty and passion is unparalleled in Bohemia.
All who love technology, machines and admirers of unique design and engineering have a great opportunity to fully enjoy the spectacular celebration of LEGENDS 2023.
In the tenth year the main theme is GERMAN STARS – GERMAN BRANDS. You can look forward to thousands of exhibitions (cars, motorcycles, caravans, racing engines…), you will meet interesting personalities, racing teams and pilots, collectors, model makers… you can look forward to presentations from each brand.
There will also be news and premieres from car manufacturers and sellers of motorbikes, camper vans and tourism gear. Paintings, posters, t-shirts and more will be available in the big sale gallery.
Spectacular competitions, exhibitions, cultural programs and a variety of catering will also enliven the events at the fair. The youngest visitors will be able to use the children's zone.
The packed Shell Arena
The LEGENDY festival's long-term partner will also present a unique program to the Shell Arena this year. What awaits you this time? Favorite duo of Formula 1 commentators – Števo Eisele and Josef Král. Special race Ferrari 488 Challenge, Shell V-Power Pit Stop Challenge – competition for the fastest tire change on the Ferrari F10, Shell Cisterna, Shell Recharge, Autobahn with Ferrari and BMW M models. I can't miss the Shell Cafe Food Truck offer good, hot snacks legendary dogs, Shell Café coffee and many more. More about Shell at www.shell.cz
New Motorcycle Pavilion

New for 2023 is the massive Motorcycle Pavilion. On 2500 m2 of land, more than 100 different machines will be presented – motorbikes, scooters, four-wheelers, buggies and e-bikes. On display are, among others, classic American legendary Indian engines, top-of-the-line ZERO electric motorcycles, Polaris ATVs, Italian beauty DUCATI, Italian luxury super sport BIMOTA, Czech legend JAWA, and a number of other exclusive exhibitions.
Experience, adventure
LEGEND Celebration aims to inspire young and old alike to love technology. He sees cars and motorcycles as works of art on wheels that give freedom. Thanks to them, we have wonderful experiences and adventurous lives. So don't hesitate and come and enjoy a weekend full of discovery, awe, inspiration and fun.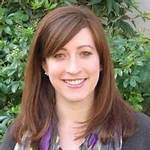 "Unapologetic social media guru. General reader. Incurable pop culture specialist."