"Due to the ongoing investigation, we will not publish any further information about this case," said Magdaléna Vlčková, spokeswoman for the Králové Hradec regional police.
On February 16 this year, a fifth grade boy from an elementary school in Jičín accidentally strangled himself at home with a kimono strap. A rumor is circulating in Jičín that an active judoka attempted the life-threatening game Blackout Challenge, which is currently being spread mainly via the social network TikTok, which has also been mentioned by several media outlets.
One of the local teachers, who knew the boy's entire family well, dismissed this as speculation. "I'd rather say he was just playing around. He was a lively boy with a need to expend excess energy, and not to prove anything to himself. On top of that, he had a punching bag in the park, which wasn't there at the time. his unfortunate death. So apparently he was looking for another way out. The sad thing is that the man who was strangled was found by a sister who was a few years older," recalls the singer, according to whom the boy's death in Jičín sparked an unfounded affair on social networks .
The city government of Prague has banned employees from using TikTok on work devices
Software
"There is also another version that someone hurt the boy. But I can't imagine who would dare to attack a good judoka who doesn't have to prove anything," he explains. "That's why speculating about the game of TikTok won't work for me," said the teacher.
Prevention at school
Presented as harmless fun, these games encourage children to strangle each other, often unconsciously, to show courage. Several children from all over the world have lost their lives in this way and because of the previous version of the game called Choking Challenge.
"The police are monitoring similar activities on social networks and are taking precautions in schools, which thousands of children and parents have passed through," said Vlčková. Almost a month before the boy's death, Králové Hradec's regional office also sent out a warning about the Blackout Challenge.
Because of the incident and the potential danger, the city hall in Jičín has not planned more intensive prevention in schools. "You can't do something like this based on mere speculation. It would just be unnecessary advertising. The normal precautions against similar activities at Jičín schools are routinely carried out together with the students' parents," said the Jičín city hall.
Even if a direct link between the deaths and the dangerous game spreading on social networks is proven, the question is whether the police will prosecute someone. "If the participation of a third person, for example a classmate who directly encourages someone to do this, is not clearly proven, then no. The police use their own social network monitoring to prevent similar things," said Ondřej Moravčík, spokesman for the police presidium.
In Italy, a 10-year-old girl died after a "test of courage" on social networks
Europe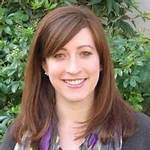 "Unapologetic social media guru. General reader. Incurable pop culture specialist."