Swiss nanosatellite IoT company Astrocast sent four 3U space units into space on Saturday, according to a stock exchange announcement Monday morning.
"This launch is an important milestone for Astrocast's IoT nanosatellite network, and allows the company to increase its commercial constellation to 14 satellites," the announcement read.
Additionally, the company writes that they are now among the top 40 satellite operators in the world, measured by the number of satellites they have in orbit.
"This new satellite enhances the capacity and reliability of Astrocast's network and will play a key role in providing direct-to-satellite and highly secure connectivity to customers around the world."
– Great achievement
The launch took place at Sriharikota, India's Satish Dhawan Space Center.
"This is a great achievement for our team and our customers will continue to benefit from the growth and innovation happening across our nano-satellite IoT network. We are diligently expanding our reliable network and improving the overall performance of our global IoT services, said CEO Fabien Jordan.
News of the launch has made Astrocast the winner today in Oslo Børs. After rising as much as 60 percent, by 11:20 am on Monday they were up 48.9 percent to NOK 7 per share.
Bench last week
On May 30, Astrocast announced a deal to acquire Hiber, conditional on completion of Astrocast's listing on Euronext Growth Paris and other terms.
On November 24 it became known that Hiber was withdrawing from the agreement, at the same time they were demanding a convertible loan of 15 million euros.
Astrocast disputes the claims and is considering legal action, they said. On the stock exchange, the company fell a full 24.5 percent to NOK 4.50.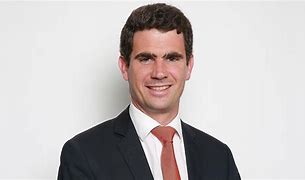 "Music maven. Evil pop culture lover. Unapologetic creator. Friend of animals everywhere."