Widzew announced that Panattoni will become the team's strategic sponsor in the 2023/24 season. The logo will appear on the match shirt of the Eksporlasa team.
---
This is the largest sponsorship contract since reactivation, and possibly even in Widzew's entire history – claims the company's president [Michał Rydz]. The club has good experience working with this company, having been a sponsor of the Widzew academy for some time. Now the brand has advanced to the football league.
In business, Panattoni is a world-class brand. The company was founded in the US, but has also had a presence in Europe for a long time. Its chairman for the entire continent is Polish businessman Robert Dobrzycki, who together with President Rydz officially announced the start of cooperation. So far, President Dobrzycki has little in common with Łódź. So it's not about sentimental ties to the club, as is often emphasized on such occasions, but about business calculations. Panattoni is one of the world's largest developers of industrial facilities, warehousing and logistics. In the Łódź region, at the junction of two highways, facilities were built, including a very large one
---
---
"Central European Logistics Center" – one of the largest in Europe, is located 8 kilometers from the Widzew stadium. The size of the company's contribution to Widziewski's budget is evidenced by the fact that Robert Dobrzycki, co-owner of the company "Panattoni Europe and India", will become a member of the football company's supervisory board. The value of the sponsor has not been disclosed. President Michał Rydz only said that in terms of budget size, Widzew will be in the middle of the league table.
The company is also known in Silesia for building, for example, the Amazon warehouse in Gliwice and the Panattoni Park in Sosnowiec. The logo is on Podbeskidzie's jersey, and President Dobrzycki also supports Łukasz Piszczek's academy in Goczałkowice. The company does not manufacture or sell any consumer goods. But it cannot be denied, it is related to it in a broad sense, precisely because of the name and logo on the logistics center mentioned above. Its flagship sponsorship project is the maintenance of golfer Adrian Meronek and participation in organizing golf competitions. However, football fans should also like it, because it is the "platinum sponsor" of the Oktoberfest, although not in Munich, but an annual meeting of businessmen and industrialists from all over Europe in Wrocław.
---
Photo. Marcin Bryja/Widzew.com
---
Remember – we are, of course, for you in kiosks, supermarkets, gas stations. You can also buy us in electronic form. Of course, find us www.ekiosk.pl And http://egazety.pl.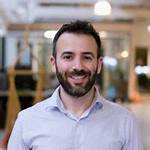 "Reader. Future teen idol. Falls down a lot. Amateur communicator. Incurable student."