Johannes Høsflot Klæbo is in a class of his own again and takes his 18th (!) World Cup win of the season, at the same time Even Northug can cheer for a podium finish.
Frenchman Lucas Chanavat was the best in the city sprint prologue in Tallinn, six hundred ahead Klebo.
But in the quarter-finals it was the other way around: Klæbo ahead of Chanavat and so on. Klæbo outplayed the Frenchman in the semifinals and final.
And in the stands in Tallinn, there were very special spectators who made Klæbo's victory especially enjoyable.
– This win means a lot and especially here in Estonia, my grandfather who is 85 years old lives here, and stands here with his cane and his watch, Klæbo told Viaplay.
Trygve's grandfather was the father of manager Haakon Klæbo's father. He has not met the grandson who has grown to become the world's biggest active cross-country star at the World Cup in several years, but the 85-year-old has also seen his grandson win, such as at Otepää, also located in Estonia, in 2017.
In the final, Klæbo was ahead of Chanavat. This was Klæbo's 18th World Cup win of the season. Trønder showed their muscle on the final hill before they came down and into the stadium. In pedaling, he moves at high speed and leaves his rivals behind.
Even Northug was third. And it was a very strong showing only to reach the final, little brother Northug broke a pole in the semifinals, but made it through:
Even Northug is fourth in the prologue and had a busy day at work. But there was a push with Edvin Anger in the final. He did not understand what the 190-centimeter Swede was doing.
– It was war and it should be. Wrestle the greatest Swede to ever ski and win it, so I'm satisfied, Northug told Viaplay.
There were three Norwegians in the final, apart from Klæbo, Erik Valnes and Even Northug being in the final. Swedes Edvin Anger and Marcus Grate will give them joint competition with Chanavat.
– I could never do it, Valnes told Viaplay after the race.
Klæbo had a whirlwind season which also resulted in three new WC golds. It's a sprint for Trønder on Saturday, as this is what it looked like when Klæbo beat the competition at Falun:
VG+ Sports: Watch the Helsinki Ski Week sprint which includes Johannes Høsflot Klæbo and Even Northug in action, live on VG+ Sport on Wednesdays from 18.00. Commentators: Vegard Aulstad and Kari Øyre Slind.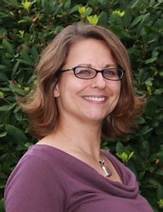 "Infuriatingly humble coffee guru. Travel practitioner. Freelance zombie fanatic. Certified problem solver. Food scholar. Student."