Baking has become a way of relaxation for many Czech people. What type of meat do we grill most often? And how do we make it perfect? The experience of sixteen Globus hypermarkets corresponds to all this. They say the barbecue season is a big push every year to buy tried-and-true items, but also to try new variations.
According to Globus, people don't deny themselves barbecue this year either. Most often, it is meat that dominates these themed purchases. In the overall ranking, chicken and pork neck meat lead the way. In summer, steaks cooked right on the grill, various types of sausages and pork chops are also very popular. All this from the butcher shop of the Globus hypermarket.
He enjoyed assembling his hamburger
According to sixteen Globus butchers, interest in the beef hamburger is on the rise. "Hamburgers are a phenomenon of our time. Every year there is more and more interest in the meat, patties and other ingredients for hamburgers. People enjoy not only eating them, but also preparing them. That's why we have ground beef for hamburgers that are preformed and seasoned with spices at the butcher, and we bake two types of hamburger buns with it at the bakery." he says Aneta Turnovská, spokesperson for the press of the Globus hypermarket. Light hamburger buns are great for all kinds of meats and sausages, others are dark, which contain a more grainy blend of hemp, sunflower, and wheat bran, which are perfect for grilled meats and vegetables or cheese.
Chicken, neck and beef burgers
There are also different types of sausages on the counter. Globus offers fresh natural meats as well as marinated and ready to grill meats. "By offering pre-transported meats for grilling, we have reached customers who don't have much time to prepare food, but who enjoy grilling. Pre-prepared and marinated meats are just as appealing to customers. Our semi-finished products made exclusively from fresh meat, complemented by high-quality spices and Swiss marinades, are a highlight of the hot season. This year, customers are also attracted by novelties such as sausage with lentils or Swedish sausage with hail." said Aneta Turnovská, Globus press spokeswoman.
The TOP 5 most popular meats for roasting according to the butchers of the Globus hypermarket:
pork neck
hamburger
beef steaks
bony pork shoulder
grill meat
What do we put on the meat? And what if we don't like meat?
The grilling season brings interest in grill mixes, chili grinders and spices. And with grilling steadily increasing in popularity, barbecue seasoning is the most popular seasoning mix ever. In addition, single seasonings are very popular. There is a predominant interest in classics such as pepper, paprika, cumin, but interest in less traditional spices is also increasing. These include, for example, pink pepper and smoked paprika. People also use all these for baking in summer. In the grinders and spices category, four-color pepper has long been the most popular. Resealable spice packs are needed to maintain freshness, aroma and taste for a longer period of time.
Just this year, Globus has prepared special seasonal racks for customers as inspiration for the baking season. The shelves are stocked with spices, barbecue sauces, barbecue accessories from the big brands, but also contain non-traditional novelties. "Customers add seasoning with tartar and barbecue sauce, various types of fresh vegetables, herbs, grilled cheese. In the Healthy World section, customers purchase vegan cheese alternatives, tofu, or Vegi Steak meat alternatives for the grill. For this, fermented and pickled vegetables are very popular." said Aneta Turnovská.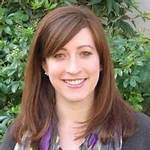 "Unapologetic social media guru. General reader. Incurable pop culture specialist."