When excess skin pulled over your eyelids covers your eyelashes, you may have difficulty seeing, feel burned, and clipped. "Clients sometimes describe a feeling of heavy eyes," says surgeon Petra Moravcová. He added that drooping eyelids can also cause wrinkles on the forehead in the future. "How do you lighten heavy eyelids, lift your brows, tone your forehead muscles, it's all one interconnected area."
M.D. Petra Moravcova
Doctors from the DiVine clinic graduated from the 1st Charles University School of Medicine.
He worked in the Department of Plastic Surgery within the Charles University 2nd Medical School of Surgery Clinic at the Faculty Hospital at Motol and at the Plastic Surgery Clinic of the Královské Vinohrady University Hospital.
Eyelid surgery is the most common rejuvenation procedure for men, though it's definitely not just about aesthetics. Men deal with functionality rather than cosmetic concerns. "But they also want to look good," say the expert from experience. Men – unlike women – are interested in the technique of the procedure. Some, as the doctor added, watched the operation beforehand on the Internet, which he did not think was a good idea.
Lay down and sleep
Although removing excess skin on the upper or lower eyelids is not a complicated procedure, it is still an intervention in the body, and one must approach it that way. According to Dr. Moravcová, apart from the skill of the operator, follow-up care is also important for the success of the procedure, which people sometimes underestimate. The procedure doesn't take long, it doesn't hurt, the client goes home alone, so he feels that nothing much has happened to him.
Are you interested in talking about health?
Publicist Lucie Šilhová interviews doctors and other experts.
"A man told me after surgery that he would be running a marathon in a few hours," the doctor recalls. However, this is not the correct model of behavior. Instead, you should lie down, ideally without reading a book or looking at your phone, then chances are the swelling will subside soon. And what about the scars? "They are not visible after a month, although a thin line is visible in some people. Everything is very individual, someone comes a week after the procedure and nothing is visible, someone is still bruised two months later," explains Moravcová.
Although for many people eyelid surgery is more of a medical procedure than an aesthetic one, people still don't want to admit it. However, everyone will notice that the person has been seen through, rejuvenated. The area around the eyes is so important to overall facial expression that aesthetic surgeons sometimes recommend eyelid surgery to their clients over lifts or botox.
You can listen to the entire interview with cosmetic surgeon Petra Moravcová in the new episode of the MUDr.ování podcast at the beginning of the article.
Doctor
Talk about health with a healthy perspective. Publicist Lucie Šilhová interviews doctors and other experts on the MUDr.ování podcast and, with their help, looks for answers to questions that interest most of us. Every Wednesday at 11.00 Proženy. czon Podcasty. cz and in all podcast apps like Spotify And Apple Podcasts.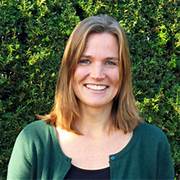 "Certified bacon geek. Evil social media fanatic. Music practitioner. Communicator."