What did they invest in, what was their first job, where did they like to go for good food or what was the biggest mess they had in their career? As part of the Karlínské 20 format, we asked figures of interest not only in Czech business about this and more. A series of questions and answers approach things you would normally be able to read with us in an unconventional way and provide a glimpse into their career achievements. Why Karlinsky? Because it is precisely in this district, where we are also based, that questions are often resolved that cannot be answered anywhere else in Prague.
This time at Karlínské 20, Lukáš Macháček, a fashion designer who dresses famous Czech personalities and also offers his services as a stylist, for example for the final of the Elite Model Look competition, is in charge. What do they wear on a normal day? What are his favorite sneakers? And what does he consider to be his life hack that helped him overcome burnout?
***
What time do you go to bed and how much sleep do you average?
Somewhat later. Between eleven and one in the morning. I wake up between eight and nine, but I prefer not to get up until twelve. And if it is necessary to work, I get up at four in the morning.
What apps on your phone do you open immediately after waking up?
WhatsApp for work.
What devices do you use the most during the day and which tools do you use the most?
On the phone where I use my regular phone, WhatsApp & email.
What clothes do you wear most often and do you have a favorite style of sneakers?
Black t-shirt, sweater and black pants. The current shoe is the Dior B23 High-Top.
Fashion designer Lukáš Macháček
Five things you can't lose from your backpack?
Keys, wallet, diary, charger & headphones.
Do you have a personal lifehack you'd like to share?
Grape sugar in oral tablets. When you can't keep up with coffee, fatigue, etc., put it in your mouth – and keep going!
Name one book and one film/series that you would recommend to everyone.
Serial Halston on Netflix to make people understand that even fashion is a tough business, not just free entertainment for bunnies.
What music do you play to relax? And who kicks you otherwise?
I have it at random. My playlist changes a lot over time. Generally, in the mornings I play calm and relaxing instrumentals, and during the day, I play whatever I'm passionate about across a variety of genres.
Where to go for the best vacation?
Anywhere where there is no signal!
What high-tech novelty would you like to have in your living room at home, but you don't have it there yet?
Brand new TV from Samsung.
What kind of car do you park in your garage?
Most partners.
Where do you like to go for good food?
Jan Punčochár's table.
How did you make your first money?
By selling his photographs as exhibits to his family during Sunday visits. One for 10 crowns.
What's the weirdest job you've ever gotten?
There isn't any. I'm not going to pay for weird stuff that I don't recognize and I'm not going to stick around.
What advice would you give your younger self today?
Enjoy even more!
Are you investing?
They invest in quality, youthful wardrobe, experience, and food. Crypto is outside my territory.
The best business advice you've ever received?
Take a deposit!
What was the biggest failure you encountered in your professional career that you now remember with a smile?
Total change of bride and groom wedding date. I smiled, but I was still embarrassed.
Your best career decision?
Move to Prague.
Who in the Czech Republic inspires you?
Friends and family. Because I myself am with them.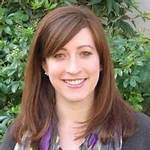 "Unapologetic social media guru. General reader. Incurable pop culture specialist."