Starting in October, Koněvova Street no longer goes through Pražský Žižkov, but Hartigova Street. On Monday, the city council approved the three-and-a-half kilometer renaming of the road. Soviet Marshal Koněv's place will be named after the first mayor of Žižkov, Karl Hartig. About five thousand street residents had to change their documents. They will have until March next year.
"The period for exchanging documents is six months, that is, between October and 29 March 2024. It is impossible to exchange documents before that," explains Jiří Hannich, spokesman for Prague 3, where the Koněvova road leads.
Residents of Koněvova Street today will be able to register at the office online. Exchange of KTP and STNK will be free for them. "All residents who have permanent residence on Koněvova street will be notified by the town hall of the change in a timely manner by letter together with information on where else it is appropriate to report the change of permanent residence," added Hannich.
Prague City Hall 3 was also launched website, where citizens and entrepreneurs whose companies are located on the street can find the necessary information. The Žižkov Friends Club's request to change the name of Koněvova street was discussed by members of the city's third district council last March. In June of the same year, representatives from Prague 3 approved the change.
This street changed names several times in the past. It used to be called Vienna, then Poděbradova. During the Second World War, it became Brněnská Street, and a year after the war it became Poděbradova Street again, until it received its current name after Marshal Koněv.
Czechs know him as the liberator of Prague during the Second World War, but historians point out that he was responsible for great suffering. For example, when in 1956 he violently suppressed the Hungarian uprising against totalitarian communist forces. Considerations to rename the street intensified after last year's invasion of Ukraine by Russian forces.
This year, the street will be named after architect and politician Karel Hartig, who was head of a patriotic association during the Austrian Empire, hosted national events and is one of the founders of Žižkov today. He led the outskirts of Prague at that time as its first mayor in the 19th century. "Karel Hartig was a very important person for Žižkov, he himself advocated the topographical names of many local streets. That's why we were sure that his name would be more than suitable for our longest street," said Prague 3 council member Pavel Křeček.
Last year, council members conducted a poll among local residents to see if they would be interested in renaming the longest street in Žižkov. But the majority did not participate at all. Out of 4983 people, 3689 took registered letters, only 944 people answered, 71 percent of them were against changing the name. The results are not binding on the representatives, so they still vote to change the name.
How to get a new name
Changing street names is not uncommon. It happens the most during regime changes or after major events. A major change occurred after the First World War, when cities dropped names associated with the Austro-Hungarian monarchy.
Another wave came for the protectorate during World War II. For example the Vltava embankment in Prague became Reinhard-Heydrich-Ufer after the assassination of the representative of the Reich Protector Reinhard Heydrich. Street naming after Austrian and German figures is also typical. For example, Bismarckkova street runs through Vinohrady, named after the former chancellor of Germany.
Another major name change occurred after the Second World War, German names disappeared, Czech names returned. Koněvova Street was called Brněnská during the war, then reverted to its pre-war name Poděbradova for a year. An important stage is the marking of roads with names associated with the communist regime after 1948.
Video: Events around the Koněv monument are a joint action of Russia against the Czech Republic, according to Stehlík (19 May 2023)
"What is going on around it, of which many people are completely unaware, is an excellent joint operation by the Russian Federation against the Czech Republic," said Stehlík. | Video: Reuters, Aktuálně.cz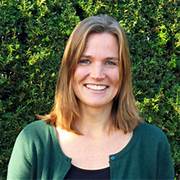 "Certified bacon geek. Evil social media fanatic. Music practitioner. Communicator."