Peter Frühauf has had a challenging year. In the senior squad, he monitored players throughout the season, serving as a consultant for the Under-20s and also assistant to Craig Ramsay in the A team. However, the 40-year-old coach is keen to move up a level at the club, where he is last assistant on the bench. reserve in Trenčín.
Czech extra league finalist Hradec Králové has been interested in him for a long time. However, initially the club management did not approve of the Slovak coach combining his work in the team and national team. Ultimately though, it changed his attitude, and Frühauf may have an even more challenging year ahead of him.
We can't wait to bring a seventeen year old talent to the world championships every year
What does signing your contract with Hradec Králové mean, will you continue with the national team?
"I have been in contact with Hradec for two years, until now not for the sake of being with the national team at the same time. Wanting to stay with the boys and Craig Ramsay, I turned down his previous offer. We have been talking since February this year. They told me they could already imagine working at the club and with the Slovak national team. We also talked to the union about connecting the A and Twenty, but in the end it crystallized to such an extent that I reached an agreement with Hradec Králové."
With the national team, will you continue as just an assistant coach, or will you also have scout duties as well?
"It gets tricky, but a sizable percentage of players work in the Czech extra league. I'd be scouting especially them, I won't be able to go to the Slovak extra league games anymore. Overall scouting will be spread to a few people."
What is your role at the Czech club?
"Tomas Hamara remains there, which they use as assistant coach for both offensive play and strength play, so defense and weakness will logically pay off for me, but it will be a team effort, led by head coach Tomáš Martinc."
Was joining the Czech Extraliga finalists a big challenge?
Yes it is. This leaves a lot of quality players out. We have bigger challenges ahead of us, there are a lot of talented young people out there. I dare say that Hradec plays the fastest hockey in the entire extra league and was no fun on previous inspection.Similar to what Craig Ramsay likes in his philosophy.That's why he was the obvious choice for me, besides, I've played there for years and I've had something there."
Several Slovak assistants have moved to the Czech Republic in recent years. You, Vladimír Országh in Třinec, Boris Žabka in Liberec, Róbert Petrovický in Olomouc. What do you think?
"Vlado has been there for some time, Boris left a big mark at the club as a player and smoothly switched to coaching at Mladá Boleslav, he played at Liberec, he has a familiar environment there. 'Petras' wants to be closer to home after Switzerland. All three are quality coaches. I'm happy to be in their company. I myself head to a club where I leave a lot of emotion and love as a player. I don't want to let anyone down. For me, it's a shift in education and self-improvement. I believe that I will also help the boys, it was my priority even before in Trenčín."
So far, Slovakia in the Czech Republic was only an assistant coach, then problems arose when looking for a coach who would take over the national team after Craig Ramsay. What do you think about it?
"I also discussed it with Mir Satan. I considered the possibility of becoming head coach in Slovakia. It would complicate my situation in the national team. I would not be able to make the national team from the same position. I chose a path that is beneficial for both the club and the national team."
Did you get an offer from Slovakia for the head coach position?
"I don't like to talk about it, but I have been in contact with several clubs. However, I knew if Craig stayed, Hradec would be my first choice. However, I certainly have ambitions to become a head coach in the future."
Do you feel that next season will be very important, because the World Cup in the Czech Republic always means pressure and atmosphere, as if playing at home?
"Yes, we discussed it during Craig's decision. He took responsibility for it. He knew the pressure would be immense. However, he did well for decades in the NHL. In the last few days, we have been analyzing intensively where we will make changes in the national team. We are a country that doesn't have many players. We will find out the situation around hockey players working in one league. We have limited choices. We will try to assemble a healthy team that will pursue one common goal. We saw at the last world championships that three sets of medals were handed out to teams that didn't have as much personality as the others. When I consider Canada, they don't have big stars, the biggest being Milan Lucic, who played a few minutes and didn't even get on the ice at the end of the duel. They achieve victory by team victory. Let's take the Germans too, they do have Sturm and Peterka, but this is also about that and they are not significantly pulled by a single star. We don't even need to talk about Latvians."
What changes have been made to the national team, team composition, style of play, can you tell us more?
"I'm not going to reveal the strategy now. We accept that this year's WC didn't work out for us, so changes have to come. We don't know how many players we will have in search engines. We haven't fully finalized the results yet, the analysis is still ongoing. We want to success in Ostrava. We already know some of the things he's missing. We've learned our lesson and will change strategy a bit when we fold."
The paradox is that he should have been more offensive, but he played very well defensively. What do you think?
"Yeah it is. A person isn't going to affect the championship performance itself. The people that productivity should be based on aren't that lucky, they wanted it to be, but they didn't stick to it. It just so happens that form shooting just doesn't come. They approach like professionals every day, even when they failed. We miss players like Slafkovský or other shooters from the past."
What do you think about the fact that your co-coach from the national team, Andrej Podkonický, received an offer from the KHL team from Omsk?
"I didn't say anything about it, it's his decision and it's not for me to judge him."
I'm sure you personally had more fun with the last NHL draft, because you were also in the junior world championships with the U-20 national team. What do you think of the eight Slovak hockey players selected by overseas clubs?
"I communicated with scouts from several foreign clubs about our players, especially Sam Honzek, Dalibor Dvorsk and Maroš Jedliček. Martin Mišiak in the second half might be a surprise for some, but not for me. I see great potential in him. I think he has a great chance of making it in the NHL if he continues to work like before. We more or less rely on Adam Gajan, we have information that he can reach the same heights. He proved it by performing in his twenties. I am happy that I guessed one hundred percent who the foreign club will choose from us."
The fans were very concerned about the fact that they missed the juniors in practice and the championship, as in the past, Juraj Slafkovský, Šimon Nemec and Adam Sýkora. How do you see it in retrospect?
"We have to recognize that last year we had an extraordinary seventeen year old boy who has the physical and mental prerequisites to match the top players from Europe. It's not a common thing. One might think that we get the same people every year, it's difficult. As for Dali, the championship under the age of twenty did not go well for him. We know very well what his talent is, we analyze him in detail, like any young player. Most importantly, we need him to concentrate on the U18 World Cup. After that, there was no time and space to try it a week before the world championships in Riga. The squad has been loaded. We have to send someone home. However, the players have their future ahead of them and they are not going to miss anything."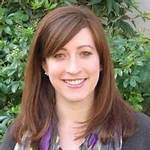 "Unapologetic social media guru. General reader. Incurable pop culture specialist."