What repertoire will you play at the Young Tunes Jazz Open Air 2022?
This will be a selection of several Hidden Orchestra albums, we wanted to focus on live and fast songs, as the festival takes place in the open air. We want it to be fun for the audience. We also intend to focus on music that has ties to the Czech Republic.
This includes, for example, your soundtrack for the computer game Creaks from the Prague studio Amanita Design. What brought the tape to you?
I've never done anything like this before and I don't even play games, so this was an interesting opportunity for me to learn a lot. I have created music that is constantly creating new arrangements, changes, and each player hears it a little differently. I think that when the same thing is heard throughout the game, you may soon get bored, and I want to avoid it. I use software designed to create random sound effects to create random areas of music. I've used it in other projects since then and it inspires me.
Last year, you created the outdoor art installation Sonic Woodland: Glade. I guess the software you call Creaksbox in regards to Creaks could find a place there…
Yes, there is a need for music for three months, so it is logical to use a similar system. I implemented this project for the first time on an invitation in 2018, now it's the third year. The place is halfway between Brighton, where I live, and London.
His task was to explore the relationship between trees and fungi, connecting them underground through a complex network. And try to reflect their world in music. The approach I found with Creaks really brought this project back to life. It makes no sense that music, which is supposed to reflect life and its processes, does not develop. In nature, there is only constant change.
Do you often visit this forest installation site?
Yes, I love going there. Less than an hour away by car and in the open, where everything happens, like spending time with the kids. I have a small son, so we go there often. This is an arboretum with trees from all over the world. I love being surrounded by woody plants from all possible countries. And it's nice to see people silent, enjoying the music and seeking peace.
There are swings and pillows on site, or you can lean against a tree or lie on the grass. The newcomers listened to the murmur of the wind and the music on the branches. I want to transfer ideas to more countries. I know that there are also beautiful forests around Prague where something similar would stand out. I have found a beautiful place in Scotland.
I also wanted to use the human voice instead of the cello and try something similar in church. I can also imagine use in urban spaces where people meet, for example in airports or in cafes.
Last year, you released the album We Come From The Sun in collaboration with Welsh singer Cerys Matthews. Your music accompanies ten English poets on it. Which poem is your favourite?
I've always loved poetry and I love it when I blend into the world of music. I've mixed records with my own music. But the poetry for this project was chosen by Cerys and I just made love. But I don't think any of this will be heard in Prague, I'm afraid there won't be a suitable environment for it.
So what else do we hear?
The guest of the concert was the Czech musician Floex. We will play our song together. And we'll also be playing songs we recorded with the great Clarinet Factory.
What do you have in common with Floex, or what do you complete?
We both love working with acoustics and nature sounds. At the same time, we really like electronic music, its structure and possibilities. But we all create in very different ways. I remember Floex once telling me that he liked to imagine painting music. He took a thread and followed it from beginning to end.
I like a clear idea from the start, which I turn into a loop, which I then build and develop. I would say the approach is more instinctive. But even though we each write differently, it works together.
What are you working on now?
We haven't had a live concert in over three years, so we're trying hard to be ready to come back. At the same time, I'm working on a new album, which I'm trying to make very easy. I focus on drums and I don't go overboard with any concept. I just wanted to make songs that were strong, fun, and accessible.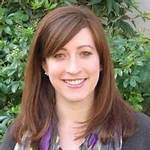 "Unapologetic social media guru. General reader. Incurable pop culture specialist."