Carlsen died on April 10 after a long illness, 84 years. He was buried from the Asker church.
A number of TV profiles as well as Norwegian athletes and leaders attended, including Nestor NRK Arne Scheie and rallycross legend Martin Schanche.
Reverend Olaf Huuse Haraldstad will officiate at the ceremony.
On memorial page at Jølstad . funeral home it was clear how strong Carlsen's position was among the Norwegian people.
"The biggest sound has died down. Headsets and microphones are left to rest for good. Again we sit with a treasure chest of memories. One pearl shines brighter than the other. Thank you for all the happiness you gave us, Jon. Rest in peace my friend" , says one of the words of remembrance.
Carlsen will be remembered as one of Norway's greatest sporting mediators, and for many he will always be one of the wildly popular commentator duo he formed with Kjell Kristian Rike.
Together with Rike, Carlsen commented on cross-country skiing and biathlon for NRK from the early 1970s until Rike's death in 2008. In 2007, Rike and Carlsen received the honorary Gullruten award.
Carlsen is also the man behind the famous phrase "relay is relay". During the World Ski Championships in 1982, it was also he who shouted when Oddvar Br broke the pole: "Let him get the pole, then!"
In addition to sports such as cross-country skiing, biathlon, jumping and ice hockey, Asker journalists also comment on motorsport, sailing, rowing, cycling, ice hockey and curling with great empathy and professional knowledge. He participated in all the World Cups and Olympics, both summer and winter, from the early 1970s.
The women's start at Khanty-Mansiysk on 18 March 2012 was Carlsen's last race as an NRK commentator.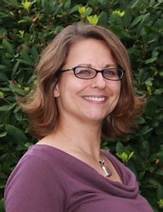 "Infuriatingly humble coffee guru. Travel practitioner. Freelance zombie fanatic. Certified problem solver. Food scholar. Student."