"Obviously and without a doubt, in the case of the (victim's) surrounding community, it is a religious community," said Vojtíšek, adding that this community was built on the foundation of Western esoteric traditions.
According to the expert, it is the so-called new religious movement, which is popularly called a sect, but he himself avoids this term in professional circles, considering it derogatory, not as a swear word.
"The (healer's) client believes that he knows their every thought, that he knows what is to their detriment and what is to their advantage," continues Vojtíšek. All power is on the side of the community leader, ie. in this case the victim, on the part of the follower is obedience, binding conscience and more or less dependence.
Witness in the healer's murder case: He manipulates people for fun
The defendants in this case are two women close to the healer, a thirty-two year old dentist from Kutnohor (name could not be given due to rules regarding the protection of crime victims, the woman took the deceased's last name – ed note.) and sixty-six-year-old former teacher Irena Stejskalová. According to the indictment, last October at the Prague Hajj, the women killed a fifty-year-old man allegedly at his own request.
The man allegedly told them that his body would disappear after death. But when this didn't happen, the women went to the police the next day. According to the autopsy, the man died from intravenous anesthetic Propofol poisoning. State attorney Jana Murínová proposed a sentence of between 12 and 16 years in prison for the younger woman, and 12 years for Stejskalová.
I'm so glad he finally went it alone. Cynically speaking, a much worse ending could be imagined.
According to Vojtíšek, her charisma was essential to her healer and leadership position, which was also ultimately the reason for her death, which, according to the plea, she convinced the two women accused of or manipulated them to commit.
"He himself claims that he is not from this world and his body is not subject to the physical laws that operate in this world," the expert also said.
According to the expert, the victim failed as a leader and therefore chose to leave the world.
"For him, death is the only logical way to maintain his charisma. If he is investigated or tried, his charisma will decrease," said Vojtíšek.
Police are currently investigating two deaths during a forest ritual near Český Šternberk, the participants of which were members of the community around the deceased healer. "I believe (the victim) felt that his charisma was threatened by the failed experiment," the expert added.
"I'm very happy that he finally went his own way. Cynically speaking, one can imagine a much worse ending," said Vojtíšek.
Sending a dentist accused of killing a doctor into fine custody, ÚS rejected the complaint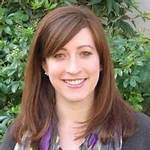 "Unapologetic social media guru. General reader. Incurable pop culture specialist."