Right at the entrance to Dvořák Park, there is an ice cream parlor that always has at least one customer. "In sunny weather like this, ice cream is very useful in the morning," said one festival visitor who walked slowly towards Thermal for a film screening.
But Dvořák's sets offer moviegoers so much more. Most striking is the Vodafone corporate site, which covers roughly half the area of ​​the orchard, including the pond. On top of it, the company has built a promenade with several sitting areas, where, for example, there is a great view over a cup of coffee and you can enjoy the climate that this extraordinary environment in the city center has to offer.
"We have a zone that is open from ten in the morning until midnight," said Cuba Vostatek, who provided information to the public on behalf of the company. "At ten o'clock we start with the yoga festival – we have a yogi practicing here every morning," he continues.
"In addition, we have open stalls where people can get food and drinks and other drinks. At the same time, we have a nice place to sit, both in the shade and in the sun," added Vostatek, who he says children are most attracted to by the waffles.
"We also organize various activities here, such as discussions or workshops," said Vostatek, adding that visitors can fight over various small items, as well as phones, projectors and the like.
After the weekend, the accommodation capacity at the festival is available, and there are more tickets

You can also try animation basics
Vodafone cell phone chargers are also available in Dvořák Park. "We have 5G cars here for the kids every day from eight to night. But I can say that even adults enjoy it," the media rep pointed at the track on the page.
"After that, we have an editing school here, where everyone can try out the basics of animation, which we then play on the big screen near the seating area," said Vostatek, noting that in the center of the zone is a mirror. -like a mysterious object – a statue.
"There is a hidden prize inside that no one really knows. We are gradually releasing some clues here, and whoever guesses what the mirror object contains can win," added a Vodafone representative. Very popular is the Silent disco from nine in the evening to midnight, with a different DJ every night. "It's not a loud reproduction, but the music is coming through the headphones," explains Vostek.
In Dvořák Park there are also deck chairs. The Karlovy Vary region also has its own stand there, which mainly distributes advertising flyers that can help visitors to see interesting places in Karlovy Vary.
"I took a flyer to the Castle Tower, a place my husband and I wanted to go to," said one of the older festival goers. The stand also offered small advertising items, such as pinwheels and candies.
KVIFF: The Smetana orchard offers refreshments at the festival, as well as facilities for children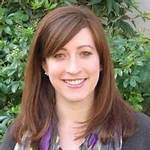 "Unapologetic social media guru. General reader. Incurable pop culture specialist."