In the 1990s, Pavel Sluka was one of the best Czech pole vaulters. Subsequently, he started training, started an official career and last October he became the head coach of the Czech Athletics Association. "With my experience, I wanted to help further the development of athletics, which has not been very successful in recent years," he said in an interview.
How do you feel about the position of head coach of Czech athletes?
It's no secret that Czech athletics hasn't been going in the right direction for two years. I admit that I followed events in this sport with the results achieved with a certain skepticism. The Indoor World Championships in Belgrade have confirmed that we currently do not have a single top athlete. At last year's Olympics in Tokyo, we were really saved only by spearmen Vadlejch and Vesel. No one behind them could keep up with the world's athletic growth rate. Even though we have some talents, we need to work with them properly and move them to the possibilities they have.
The Czech team returned from Belgrade with three fifth places. Wouldn't you expect a slightly better report card?
I knew that medals would hang pretty high for us, so before the championship I said that we had hopes for the last three or four places, which has been confirmed. My judgment can be positive in certain situations, because in addition, two-thirds of athletes are performing at personal record limits or seasonal highs.
Who is happy to surprise you and from whom, on the contrary, do you expect more?
I was most surprised by the 23-year-old athlete Dorota Skřivanová, whom we didn't know much about two years ago. His performances were rather average, but he managed to do a lot of work under the tutelage of coach Martina Blažková. He's peeked into the world's top all-around, and I believe it holds promise for his future as well.
Quarterback Patrik orm also deserves applause, and thanks to his hard work he made it to the finals. The men's relay then cemented its rightful ambition in fifth place.
Petr Svoboda, 37, presented himself with an excellent performance in the 60 meter hurdles and it was a shame that he didn't win the semifinals according to his ideas. That's a plus, and conversely, I expected more from bowler Tomáš Staňek. He was unsuccessful in the race, which was probably due to a previous injury to the right bicep, which did not allow him to train for several weeks.
A great experience for you may be the new world record of the 22-year-old Swedish pole vaulter Duplantis with an output of 620 centimeters. How did you experience it?
This is the discipline of my heart, and that is why my enthusiasm is so great. He is an extraordinary talent which underscores his outstanding performances in every race. It's still pushing highs and I believe it's not over yet. I also value other world records – in the women's triple jump and the men's 60-meter hurdles, because athletics need these extraordinary performances for their promotion.
The first open race is just around the corner. What are the hopes for better results from the Czech athlete?
The reality of Czech athletics is like the one I encountered last year at the Olympics in Tokyo and this year in Belgrade. It's very difficult to get a medal on the international stage. There is only hope in some disciplines, such as the spear. For example, others will appear in the summer who will find a place on the pedestal in a major competition. The August European Championship in particular, with the wider participation of the Czech national team, should give us an idea of ​​the current situation.
What would you say about a personality that has a number of wonderful results, but with age, they can barely achieve?
We will still be relying on them for some time. There is a certain generational problem and behind these over thirty year olds, Czech athletics aged 24-29 have no priority. For the mentioned personalities, it will depend on how they feel, are they in good health, they don't lack the necessary energy and what motivations they still have. So far, they are reliable. For example, quarterback Pavel Maslák has now helped the relay to advance to the final, hurdler Zuzana Hejnová and javelin thrower Barbora potáková want to start at the August European Championships in Munich, Petr Svoboda is even thinking about participating in the Olympics in Paris and Radek Juška wants to be one of the rangers. famous again.
Are there any promising young people who have any real hope of gaining a foothold in European competitions in the future?
It's nice that some Czech athletes were able to draw attention to themselves in the youth category, but the road to adult society is still very difficult for them. Nevertheless, I expect quarterbacks Barbora Malíková and Lady Vondrová, pole vaulter Amálie vábíková and a few others to manage this difficult road, but it may take some time.
And what do Czech athletics miss the most?
Talent needs to be sought and the right conditions created for them, which has not been very successful lately. Athletes also lack the necessary interest in sports, without which peak performance cannot be achieved. So, of course, there are more negative factors, so we analyze them and try to draw some conclusions. In other words, we wanted to create a conceptual solution that would restore Czech athletics among successful sports.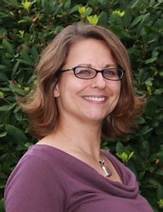 "Infuriatingly humble coffee guru. Travel practitioner. Freelance zombie fanatic. Certified problem solver. Food scholar. Student."