During the first Czech presidency in the European Union, the Eastern European Partnership project was formally established in 2009, which aimed to "drag" post-Soviet states west and keep them away from Russia's authoritarian weapons.
Thirteen years later, the Czechs – once again leading Europe – were able to take the project to a historic moment, joining the first Eastern Partnership countries, Ukraine, directly into the EU.
Although it was actually unexpected and in a tragic state of war.
On Friday, the Czech prime minister will continue to speak with European leaders at a summit in Brussels about Russia's aggression in Ukraine, its economic consequences and aid for a country that is fighting bravely.
Shortly after the Russian invasion, Ukrainian President Volodymyr Zelensky filled out an application for the European Union at a barricade palace in Kiev and wore camouflage – declaring that Europe and its values ​​are also at war on Ukrainian territory. Zelenskyj again called on EU leaders to join the EU online in Brussels on Thursday evening.
However, for 27, this is another difficult topic that divides the old continent along the familiar old East-West axis. At the summit, they repeated their call to the European Commission from the recent summit in Versailles to form an opinion on Ukraine's possible accession to the EU.
Door to Europe
The official conclusion of the summit is about every word they say about Ukraine's relations with the EU. On Friday morning, Fiala announced that a "good shift" had been made. "The European Union stands behind Ukraine and its people, and the Council of Europe reaffirms the Versailles Declaration and recognizes Ukraine's European aspirations and European choices," the summit concluded.
In Brussels, Prime Minister Fiala said that in addition to humanitarian and military support, Ukraine needed something extra in these difficult times – hope.
"Ukraine is fighting for our European values. They are fighting for us and we have to give them one more support besides words and assistance on the military and humanitarian front: hope. Hope means to say, 'We want you. The door to the EU is open and we shows that you are a candidate country and now it is up to you to fulfill all the necessary requirements," Fiala said Thursday before the Council of Europe.
To be sure, this plan has the support of countries who know the strength of Russia's hostile grip from their own history – whether they are countries from Central Europe or the Baltic states.
"We have experience of how we go to NATO and the EU and what that open door means for us," Fiala added. As for the time horizon, according to him, it should be as fast as possible. "But I don't think it will happen now," he added.
He also acknowledged disagreements within the EU. "There are countries here who can imagine that it will be said openly: Ukraine will be a candidate country and then we will deal with technical issues, because extraordinary situations require extraordinary solutions. The Czech Republic is one of them. But there are countries that can't imagine such an extraordinary procedure," he said after Thursday night talks with his union colleagues.
However, 27 agreed to create a fund to finance the reconstruction of Ukraine after the end of the war. Prime Minister Fiala likened the fund to the Marshall Plan, which contributed to the reconstruction of Europe after World War II.
No diplomatic proficiency
Diplomacy, including Europe, loves symbols. An invitation to the EU under the baton of an EU member state, which has managed to move away from the gravitational field of the Soviets and Russia, as it would have been under the Czech EU Presidency, will no doubt be an unforgettable symbol.
However, in response to a question from the Press Conference in Brussels, Prime Minister Fiala stressed that the situation in the country is so serious that diplomatic prowess is on the sidelines.
"I would give up if we invited Ukraine now. This is not a standard political situation where a country puts forward candidate status, and we can do it and convince others. People there are fighting for their lives and the lives of their families," the prime minister said.
According to Czech diplomatic sources, there will be efforts to find "creative solutions" to bring Ukraine into this extreme situation in the EU, but at the same time it will not be against EU law. However, according to EU sources from the Brussels portal Euractive, however, the most likely is to strengthen the relationship in the existing association agreement.
Zelensky asked France
Zelenysky also called for a speedy rapprochement last week from French lawmakers in another online speech. And he was referring to France's EU presidency, which he said had to persuade Europe to do so.
"We expect a long-delayed decision on Ukraine's full membership in Europe and the European Union during France's EU presidency," Zelensky told the French National Assembly. He has said in the past that the EU should immediately accept Ukraine in a special expediting procedure.
But France is one of the countries that has been a bit chilly about Ukraine's EU ambitions. Especially now that President Macron is finishing his election campaign and running for re-election. Presidential elections in France will take place in April. Enlargement to the east is a much more complex and less understandable topic for Western Europe.
Thus, the EU expansion process has long been in limbo. Five countries currently have candidate status: Turkey, Serbia, North Macedonia, Montenegro and Albania. In either case there is no proper reception on the horizon. An "above standard" for Ukraine on this issue could trigger tensions in these countries.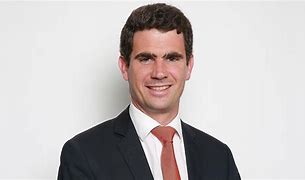 "Music maven. Evil pop culture lover. Unapologetic creator. Friend of animals everywhere."