The winning Norwegian pair lost in the semifinals 22-20, 19-21, 13-15. As such, they were unable to play in the final of the World Series tournament for the second time in two weeks. They won in Cape Town last weekend.
Mol and Sørum took the lead in the semi-finals, but Brazil didn't give up and turned around to win.
This will be the all-Brazil final. From before, Pedro Solberg/Arthur was ready.
Earlier on Saturday, Austria's Julian Hörl and Alexandr Horst were beaten 2-0 in sets. Mol/Srum led throughout the first set and won 18-21. In the second set there was never a draw and Norway won 21-12.
Smoke comes out
Mathias Berntsen and Hendrik Mol made it to the quarter-finals of the tournament, but there they lost 0-2 to Brazilian Pedro Solberg/Arthur in the most difficult way in sets 19-21 and 19-21. Berntsen had to end the game with a thigh injury.
The Norwegian pair were good at 7-7 before Solberg/Arthur left with a few points after a refereeing decision that was not to Norway's favour. Viaplay commentator Vegard Høidalen believes the referee was too early in the situation.
limp
Brazil barely managed to win the first set 21-19.
In the second set, the Norwegian duo led by a few points to 13-13 and 16-16. Then some of the balls went towards the Brazilian. At 17-19, Berntsen had cramps in his thigh and was left lying on the sand.
Solberg/Arthur landed in the second set and the match because Berntsen couldn't put up much resistance. He was helped limping off the field.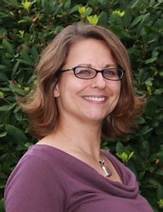 "Infuriatingly humble coffee guru. Travel practitioner. Freelance zombie fanatic. Certified problem solver. Food scholar. Student."