Early last year, new rules began to be implemented on Czech roads, in particular the most talked-about obligation to overtake cyclists by a minimum of 1.5 meters, and more are on the horizon. Already on Wednesday, the Czech government discussed a new points system, which will be simplified and more understandable from next 2024. This would introduce only three penalty point rates (two, four or six) and significantly increase fines for most traffic violations.
And at the start of the first working week of the year, very sad news spread around the world. The legendary Ken Block, racer, stuntman, entrepreneur and car enthusiast all rolled into one, has died in a tragic accident on his snowmobile. Block is an adrenaline junkie and star of the legendary Gymkhana video drifting, and for helping to popularize automotive fun among a younger generation, it's only natural that we pay tribute to him. His life story perfectly shows that thanks to his successful business he entertains not only himself, but also all his supporters.
This year's Dakar starts with the new year, where we traditionally have our editor Honza Červenka. Since the pre-start tests, he has regularly provided you with the latest news and his own impressions of the prestigious competition, while once again helping you to look behind the scenes at the world's largest and most demanding cross-country rally. This year, the Czech crew did well and some of them even hoped to stand on the podium. What do you think, will they be able to endure to the end and succeed?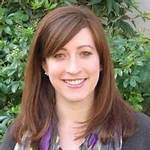 "Unapologetic social media guru. General reader. Incurable pop culture specialist."