– Chances are very high there will be a few more, he told NTB the day before the game against Ireland.
Solbakken used 35 players in his first year as national team manager. So far in 2022, the roster has been expanded with only Leo Østigård, Sander Berge and Jørgen Strand Larsen. In the squad assembled in Ireland, there are six players who have yet to play under Solbakken, of which five are potential debutants.
– You will definitely see some of them. First, the games are very close to each other, with endgames on Thursdays and early games on Sundays. Besides, we will be traveling. That makes it a physical thing, Solbakken told NTB.
– Then we also want to see some more players. At the same time, we don't want to completely change it. Those who come must have confession, something to lean on.
Must ready
Players who can make their national team debut are Hugo Vetlesen, Sivert Mannsverk, Ola Brynhildsen and goalkeepers Egil Selvik and Mads Hedenstad. Ohi Omoijuanfo could also get his first national team minutes under Solbakken.
– I hope I get a chance. Then I will be ready and show what I am good at, said Vetlesen to NTB.
– Hopefully it will be a debut, and I will show in training that I am ready for it. It's really cool for Ståle that he rewards those who show and are fit, said Mannsverk.
Just before the meeting, Vetlesen and Mannsverk were named player of the year and young player of the year respectively on Eliteserien.
55 men
Ståle Solbakken has a total of 55 people at national team meetings. 38 so far received playing time. 11 have been substitutes in games without playing, two at best ending up in the stands as surplus in the squad, while Hedenstad, Mannsverk, Selvik and Hedenstad are in their first meeting and awaiting their first-team selection.
Martin Ødegaard is the only one to have played time in all of Solbakken's matches. The captain has started all 20. Julian Ryerson is the only person on the squad at all times. He had four games from the start, eight as a substitute, seven as an unused reserve and one in the stands.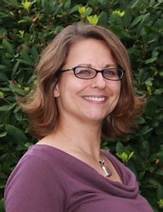 "Infuriatingly humble coffee guru. Travel practitioner. Freelance zombie fanatic. Certified problem solver. Food scholar. Student."