In just one year, on July 25 2024 to be exact, the Olympic Festival on Lake Most will open its gates. The energy of sports and fans across the country is concentrated in one place in the Czech Republic. This is where the largest fan zone for watching the Olympics in Paris will grow, where Olympic athletes will go after their return.
Ondřej Synek, the event's new ambassador, also recalled the atmosphere of the Olympic Festival: "After returning from the Olympics in Rio, we had a spectacular reception at the festival in Lipno, and it was one of the greatest experiences in my life, for and I would like to thank all the fans in return, and I'm sure if we manage to create the same atmosphere at Lake Most," the three-time Olympic medalist in rowing shared her experience.
This is also the new face of a double-decker bus that will take visitors directly to Most Lake starting in August. According to the city's mayor, Marko Hrvol, they had several reasons for buying the vehicle: "We bought the bus to increase traffic in the city of Most and make the Olympic Festival here more interesting. We are sure that many people from the Czech Republic will discover Lake Most thanks to the event. This."
The lake with the second cleanest water in our country was created as a result of reclamation of a lignite mine and is named in memory of the demolished city that had to be replaced by coal mining. "We decided that the Olympic Festival should have deeper ideas. We want to show people new places that they don't know about and also interesting from the principle of sustainability, from the point of view of environmental protection, reclamation and beauty. This already offers very good conditions for sports," said Jiří Kejval, chairman of the Czech Olympic Committee, adding: "It is also important for us from the fitness point of view of the children. In the Ústí Region, the statistics are among the worst, which is the reason for holding the festival here."
Ondřej Synek on Lake Most
During the Olympics, the festival will offer nearly fifty sports to try out under the guidance of Olympic coaches and athletes. Each event partner will work with the one sport they support. The city of Most has a clear choice in handball, the Ústí Region has chosen a sport typical for this area. "Rowing has a strong base in our region, and also on Lake Most. It's great that kids can start playing this sport at such a ripe old age and even get to take part in the Olympics. We believe that people not only from our region will enjoy summer on Most Lake this year and also next year," added regional governor Jan Schiller.

3 Minute Reading, 05/09/2023
did you like the article?
Send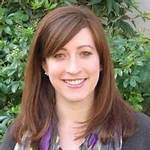 "Unapologetic social media guru. General reader. Incurable pop culture specialist."