The three-part Docent series will be broadcast on Czech Television in late January. Can you show me your character?
He is the first acting character. Maybe he dug something, caught someone, scolded someone, and then just wondered if he was right. Which, I must say, played well.
You said at the press conference that he is completely different from you. In what?
I may look very extroverted, but in reality I have a fragile nature. And Fousová is really very confident, fierce character… And I consider myself different. One of my good qualities, and I learned them years ago, is patience. And Fousová really lacks these qualities. He's impatient. It's also why he's so fun to play with. Even Jirka Strach wanted me to push a few times. And I think that's too much.
When I saw the first episode for the first time today, I already understood why he wanted me to do this… Everything was captured with humor and exaggeration. I am completely lost in Fousová. My extroverted self – seen by many on the surface – is being fed here (in Associate Professor – notes ed.)
Besides impatience, chewing gum is also a symbol of your character. Can you tell me if there is another, deeper meaning to the plot?
I don't want to spoil Czech TV viewers, so I can't say much… But I have to say that I chewed about a thousand packs of watermelon gum during filming. And I usually don't use gum at all. So I really strained my muscles while chewing it, but I survived.
The scriptwriter for Docent is the same man as Cases of the 1st Department, Jan Malinda and Josef Mareš. Have you seen this popular series?
I don't have a TV. Besides that. Theater, movies or television are not relaxation for me. Weird, I know a lot of actors don't feel that way. But I don't watch much. When my husband wondered how I could become an actress…
What I love are documentaries. I'm relaxed with them, although I'm not a casual spectator here either. Maybe because we never watch much TV at home either. Well, as an actress, I feel like I'm working with her. I see how those guys play it, how others lead them… That's why I don't rest with it. And that's why I haven't even seen Department 1's Case. I have to say, however, that the script for Docent is hilarious, and I just wish we hadn't ruined it too much for the screenwriters.
Regarding scripts, you disclosed that you usually cut corners in them. You don't have to be here. But what does it look like at other times? Do you have a red pencil in your hand?
No, I have too many pencils in my hands. On the contrary, I rewrote the scenario… In Czech scenarios, it often happens that a character does not have a single concept that would become his hallmark. That I like. That's why I tried to make him speak differently from the others, to make him live. And here (Fousova – note ed.) still live up to
Associate professors have been preparing for more than ten years. Did you know from the start that this role would be yours?
No, I only joined the project at the last stage. I'm glad the kids are waiting for me. I don't think I could have played it ten years ago. I grew up in that role. I can enjoy it.
I know that Docent will have a sequel. Have you already booked the dates for your next shoot in fall?
I have I'm really looking forward to it. This is basically the only one of two jobs I'll be doing this year. The second is a film that I can't talk about yet. So I'm going to be taking maternity leave, I hope about twenty days, at which point I can fit Docent filming.
associate professor. CT launches a new crime drama by Jiří Strach. He played Trojan and Ramba in the main roles
Movies and series
I'm preparing revenge on Filip Renč in Docent, says Jiří Strach about his new series
MFF KV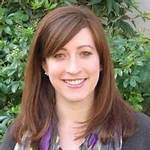 "Unapologetic social media guru. General reader. Incurable pop culture specialist."