After Germany's defeat in the first round of the World Cup group stage, talk was not only about their failure, but also about the moves made before the first whistle. Belgium captain Eden Hazard was asked about the behavior of the German players who protested FIFA's decision to play with rainbow armbands.
Several European national teams, even before the World Cup, announced that as part of the "One Love" campaign, the captains of these teams would go out onto the Qatari fields with rainbow armbands on their arms. Among this group is Germany.
FIFA has decided that referees will give a yellow card to players who will play at the World Cup with LGBT-colored armbands.
The move by the world football federation did not like Germany. The country's national team protested FIFA's decision before the game against Japan. The players line up for a group photo with their hands over their mouths.
Eden Hazard, captain of the Belgian national team, was asked for his comments regarding the behavior of Hansi Flick's players. This is one of the teams that should also take part in the "One Love" campaign.
I don't feel comfortable talking about it because I'm here to play football. We are not allowed to wear this captain's armband, I don't want to start the game with a yellow card, it will be annoying
Hazard said during a press conference.
Yes, they did, and then they lost the game. Better if they didn't and won
– admitted the footballer, commenting on the attitude of the representatives of Germany, who sensationally lost to Japan.
We are here to play football, not to send a political message. There are people who are better prepared for that. We want to focus on football
– summed up the Belgian captain.
In their first game in the World Cup, Germany unexpectedly lost to Japan 1-2. Hansi Flick's side now face Spain, who came on the scoresheet against Costa Rica, netting 7 goals while keeping a clean sheet.
Belgium started the World Cup with a 1-0 win over Canada. Their next opponent is Morocco.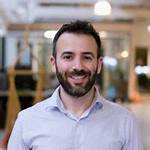 "Reader. Future teen idol. Falls down a lot. Amateur communicator. Incurable student."