There are only a few days left to the second round of the presidential election. Presidential candidates Andrej Babiš and Petr Pavel are currently in the campaign intensive phase. They also had two debates behind them, two more waiting for them, or in Pavlov's case, three. From the end of the first half, among other things, the billboard put up by Babiš's team, Babiš's repeated "prayers" for the Baby Jesus, but also how Pavlov managed to repel Babiš's attacks resonated the most. Pavel himself denies that his campaign was purely reactive, but political scientists disagree with this.
Shortly after the first round ended, a billboard appeared with the slogan "I will not drag Czechia into the war. I am a diplomat. Not a soldier", which was posted by Andrej Babiš's team. He received a wave of criticism because the billboard was clearly aimed at Pavel, but the words chosen included all soldiers.
Babiš stated in the Blesk debate that he wanted to replace the word soldier with the word general. "Billboards are mainly about me, I talk about peace," said Babiš. However, according to Pavel, even a version with the general would be disrespectful and offensive, and the former prime minister should apologize to those affected. He stated that soldiers were not aiming to drag anyone into the war, instead, they were trying to make sure nobody was. Wars are not started by soldiers, but by politicians, he added. According to political scientist Jan Kubáček's statement for Echo24, the theme of "war and peace" is one of the three main themes that we have followed in the elections so far. "Dostoevsky would be delighted," said Kubáček.
I thought it couldn't get any worse pic.twitter.com/WDuZaGDyRY

— Anna Shavit (@anna_campaigns)
January 19, 2023
In this context, Babiš describes himself as a diplomat who wants to resolve conflicts through negotiations and not through fighting. He spoke of the fact that, if elected, he would like to hold a peace summit between Russia and Ukraine in Prague. He was already talking about going to Brussels for the European Council meeting, not Prime Minister Petr Fiala. Member of the European Parliament Manfred Weber stated that no one was waiting for Babiš in the European Parliament. According to him, Babiš was perceived as having problems distinguishing between his own business interests and those of the state, and, according to Weber, he was an ally of Putin's friend Hungarian Prime Minister Viktor Orbán.
Political scientist Kubáček believes that Weber did Pavlo a disservice with his statements. "This is a very unfortunate move. He (Weber) intervened openly in the presidential election and I think Babiš will use this topic because he knows that the European Parliament is unpopular in the Czech Republic. He will play again on the note that Brussels intervenes in politics Czechs and say who should or shouldn't be voted in," Kubáček told Echo24, adding that Pavel was unique in that he managed to attract some of Babiš's voters. "And now I think some people will harden after these statements, for which Pavel is irresponsible, and will not go to the elections or stand on Babiš's side. For many voters, this is a red rag," said Kubáček, adding that the animosity towards Brussels is the second major theme of the pre-election campaign, which Babiš will still try to exploit.
The targeting of Babiš's believers and the support of Pavlo's rivals came as a surprise
The Baby Jesus of Prague, who Babiš repeatedly uses in his campaigns, makes for an interesting symbol. He stated that he believed in its power and also visited the church of the same name. The Discalced Carmelites, who run the church, made it clear before their visit that they did not want religious symbols to become part of the political campaign.
On Sunday, both Pavel and Babiš, as well as President Miloš Zeman, will attend mass at the cathedral in Prague Castle.
Political scientist Aleš Michal of the UK School of Social Sciences identified Babiš' targeting of religious voters as one of the few surprises of the campaign before the second round. "I don't think it's possible to wait too long to see what Babiš's communication with the faithful will be like. It all gives the impression that his team is trying to appeal to a different group of voters from the start and waiting to see what impact it will have," Michal told Echo24. He added that the level of support for Pavel's failed candidate was also unprecedented. "Not only did they express their support for his election, but they were actively involved in his campaign, which is somewhat unusual in such cases," Michal said.
On Wednesday, the candidates also faced each other in Deník's online debate. Among other things, they touch on the trend set by Babiš, namely contacts with world politicians. Babiš previously boasted that he had the number of a world statesman and challenged Pavel to show him who he had his picture taken with. Pavel later published photos with European heads of state or the late former Pope John Paul II.
During the debate, Babiš released a prepared photo from the former NATO summit, where Pavel was present with former American President Donald Trump. "I'll show you what he did in NATO. He was a clerk there," Babiš criticized his opponent and his work in the alliance. Pavel later responded on social networks with a video of him being praised by NATO Secretary General Jens Stoltenberg and other high-ranking soldiers saluting him after serving in NATO.
This is how NATO said goodbye when the recorders left. pic.twitter.com/3H7mkJMUAm

— Petr Pavel (@general_pavel)
January 18, 2023
Pavel, who so far has reacted very calmly, rejects the notion that his campaign is only reactive. "I spoke about the fact that I want to return the seriousness, the dignity of the presidency, this is an active approach to the campaign," he said. Babiš denied that he was inspired before the second round by the negative campaign President Miloš Zeman directed against Jiří Drahoš five years ago. According to Aleš Michal, the resemblance is quite obvious.
"I was even surprised to see how similar Babiš's campaign was to Zeman's in 2018," said Michal, also indicating he would not argue before the first round. "The billboard vilifying Petr Pavel closely resembles Zeman's, which warns against 'migrants and Drahoš.' The Babiš team knows that people who are scared are more impressionable, which is what they are trying to achieve with the current campaign," Michal commented.
Babiš keeps repeating that Pavel is a government candidate because he is supported by the government of Petr Fiala. Pavel refused, arguing that he was collecting citizens' signatures to participate in the elections. According to political scientist Kubáček, relations with the government were the third important topic before the second round.
Kubáček told Echo24 that Pavel still has to try to launch an attack. "So far, Pavlo hasn't managed to get his own topic into the fight, so far he usually overreacts to Babišová, who very patiently denies, but thereby de facto confirms it. For many, this is already repeating information," said Kubáček , adding that Pavlo's potential is in debate, especially Sunday's debate in CT, where he will appear alone.
Michal from FSV UK also agrees that Pavel needs to be more active. "In its own interest, it needs to integrate its own positive message into the campaign. The first days of the last phase of the campaign showed that it will be based on the support of citizens in the excluded areas, where they will try to disrupt Babiš' long-standing unquestioned domination," added Michal.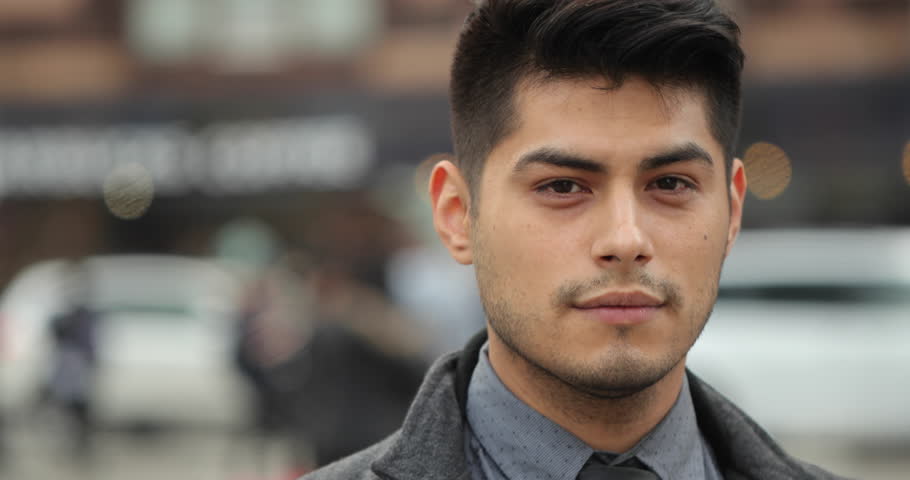 "Tv nerd. Passionate food specialist. Travel practitioner. Web guru. Hardcore zombieaholic. Unapologetic music fanatic."