The goals kept flowing for Erling Braut Haaland (22), but the Norwegian's scoring average isn't the best in Europe's top leagues.
One of the two who has a narrow lead is Robert Lewandowski from Barcelona. The Pole scored two more goals in Barcelona's 3-0 win against Elche on Saturday. Haaland scored one goal as City won by the same score against Wolverhampton.
– They are the two best strikers in the world right now. One is 22 years old, the other 34 years old, said Jan Åge Fjørtoft of Haaland and Lewandowski.
The former Bundesliga duo have both had insane goal averages at the start of the 2022/23 season:
Haaland has 14 goals in 10 matches. He has 1.53 score per 90 minutes.
Lewandowski has 11 goals in 8 games and 1.57 score per 90 minutes.
Looking at players in the top five leagues who have played at least five games this season, the duo's goal average can only be beaten by Udinese striker Beto. The Portuguese has four goals in six games but when he has come off the bench in four games he has averaged 1.58 goals per 90 minutes.
Check out the statistics below.
The scoring average is just one of the many similarities between Haaland and Lewandowski. Ahead of City's clash with Wolverhampton on Saturday afternoon, BT Sport presents the stats where they take a closer look at how many touches their top pick has per score.
Since Haaland's debut for Borussia Dortmund in 2020, he has scored a goal every 28 times he has touched the ball. Only one other person can put up a similar figure, namely Lewandowski who scores for every 33 touches.
– Lewandowski for several years almost copied Marco van Basten, who is the best striker I have ever seen. Then came Erling, who has scored 100 goals since leaving Red Bull Salzburg. That is an absolutely incredible statistic. "We are very fortunate to meet two of the best strikers of our era," said Fjørtoft. The former national team striker has followed both strikers closely in recent years, he was also the center of Viaplay's recent documentary about Haaland's club choices.
See where on the pitch Haaland and Lewandowski scored their goals.
Viaplay expert Lars Tjærnås points to stability as the most striking similarity between Haaland and Lewandowski.
– Remember that we are talking about the world's two most analyzed strikers. All teams and defenders in theory know everything about how to stop them. But week after week, almost nobody manages it, Tjærnås told VG.
– Another – and slightly understated – similarity is how much more than pure goalscorers they are. Lewandowski is also a very intelligent combination striker, and in particular the collaboration between him and Thomas Müller at Bayern Munich provides a great experience for his football intelligence. Erling is a player who ties defenders together and who also does an amazing job in pressure games, he continued.
Tjærnås further explained that both of them have the ability to score goals from different angles and distances, both with their feet and their heads.
– The biggest difference is in the body and physique. Erling is a physical raw material which means that he wins even more physically difficult melee matches, and even better with defenders close to his body. Lewandowski is a very intelligent man, who can find gaps that almost no one sees, and who can see several steps ahead. He has a silky smooth touch, while Erling is a better through player from away from goal, says Tjærnås.
Watch Haaland's goal and other highlights from City's 3-0 win over Wolverhampton.
Lewandowski was the top scorer in all of the seasons Haaland spent in the Bundesliga. In the 2020/21 season, he even broke Gerd Müller's 49-year goalscoring record by scoring 41 goals in 29 league matches.
Now experts in England are wondering whether Haaland can set the record for the top scorer in the Premier League. Alan Shearer and Andy Cole scored 34 goals each in the 94/95 and 93/94 seasons, but then over 42 rounds of the league. It is Liverpool star Mohamed Salah who holds the record for the number of goals scored over 38 rounds of the league. The Egyptian scored 32 goals in his debut season on 17/18.
– He's on the right track, my tip is 35 goals. He has the opportunity to set a record, because he is in a team that dominates in total. He gets at least one chance every turn. Good odds, not half-measures. He is a fantastic footballer, but the most important factor is that he has the hunger and desire to do it, said studio Rio Ferdinand BT Sports.
– He has shown that he can score goals in different ways. I don't think any defender today can stop everything he brings. I think it was there when Andy Cole and Alan Shearer played, said former Manchester City goalkeeper Joleon Lescott.
Haaland wasn't entirely satisfied with his camerawork ahead of the break against Wolverhampton.
Shearer is also the player who has scored the most goals in Premier League history, with a total of 260 goals. Experts also wonder whether Haaland can beat this record.
– It's too early to say. "I don't know if he will be here long enough to break that record, but I think he will set a new record for goals this season," said Lescott.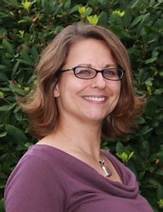 "Infuriatingly humble coffee guru. Travel practitioner. Freelance zombie fanatic. Certified problem solver. Food scholar. Student."