The fastest electric car in the world comes from Croatia! A unique hypersport from the visionary Mate Rimac – Rimac Nevera boasts a new important title after reaching a maximum speed of 412 km/h. The Croat claims the latest title in the electric car world just about a year after demonstrating that the Nevera is also the fastest accelerating production electric car on the planet running the quarter mile in 8.582 seconds.
Although it may seem that driving at extreme speeds exceeding 400 km/h does not bring anything new, quite the opposite. Records of speed aid technical progress and Rimac reiterates that it is one of the technology leaders in the fast-growing world of electromobility. At the same time, there are only a few special facilities on planet Earth where you can safely drive at such speeds.
While planning their record-breaking run, team of Croatian engineers Rimac looked for a high-speed oval with a long straight that would be ideal for achieving Nevera's theoretical maximum speed. Finally, they went to the Papenburg Automotive Testing track in Germany, where they were satisfied with a pair of four-kilometer straights. They believe that only under these conditions can Nevera safely ride at a dizzying 400 km/h.
Disbelief in Michelin Cup 2 road tires took to the German high-speed track in set-up for maximum speed driving. Factory driver and development lead Miro Zrnčević was behind the wheel, and the key to attacking at top speed was ideal exit from banked corners. The electric hypersport leaves it at about 250 km/h and accelerates towards four hundred.
Rimac Nevera travels at a speed of 412 km/h on a straight four kilometer track! The footage, as measured by the Racelogic V-Box high-precision GPS device, is exactly the same as the simulations of recent years, when hypersport was just being developed. The Nevera thus becomes the new world record holder for the fastest production electric car, as well as the fastest car ever to appear at the test oval at Papenburg.
However, lucky customers will find their Rimacy Nevera much slower. The manufacturers limited their electric hypersport to four electric motors with a combined output of 1,940 hp (1,427 kW), 2,360 Nm of torque, and a lithium-manganese-nickel battery with a capacity of 120 kWh for up to "only" 352 km/h. They will only be allowed to drive at high speeds on special customer events, where they will be under the watchful eye of engineers. But they are free to enjoy the brutal acceleration from 0 to 100 km/h in 1.85 seconds.
A maximum speed of 412 km/h has been the goal of the Rimac team since the official presentation of the Rimac C_Two concept at the Geneva Motor Show in 2018. But it was only today that all the engineers knew that their collective purposeful development had really paid off. dead. In total, approximately 1.6 million man-hours were required.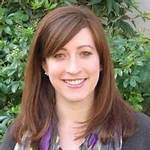 "Unapologetic social media guru. General reader. Incurable pop culture specialist."