Thirty-three year old Irish racer, Craig Breen, died today in an accident during testing ahead of the Rally of Croatia, the fourth round of the World Rally Championship. The Hyundai Motorsport team said the accident occurred just after noon local time. Passenger James Fulton escaped unharmed.
"Hyundai Motorsport is deeply saddened to confirm that Craig Breen has lost his life today in an accident during testing ahead of the Croatian Rally. Passenger James Fulton was not injured in the incident which occurred shortly after noon local time. Hyundai Motorsport sends its sincere condolences to Craig's family, friends and many fans," the team said. The motorsport.com server wrote that Breen flew off the road in his car and crashed into the driver's side railing.
The Irish pilot should only participate in select world rallies this year and is preparing for his second start of the season in Croatia. In snow in Sweden in February, Breen finished second, equaling his best result in the WRC championship, which he had achieved five times in previous years. He made his World Championship debut in 2009 and finished a total of 81 competitions behind the wheel of Ford, Peugeot, Citröen and Hyundai cars. He reached the podium eight times, but did not win. For most of his career, he had to deal with the death of his co-driver, Gareth Roberts. He died sitting next to Breen in 2012 in Sicily.
The Croatian rally will be held on an asphalt track with a center in the metropolis of Zagreb from April 20 to 23.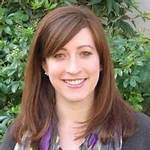 "Unapologetic social media guru. General reader. Incurable pop culture specialist."