Spanish tennis champion Rafael Nadal also commented on the incident that ended former world number one Naomi Osaka's performance at Indian Wells California.
"I sympathize with him, something like this should never have happened. But in the real world, things just happen," the Spaniard told a news conference in Indian Wells.
The four-time Grand Slam champion lost the prestigious Masters 1000 series in the Mojave Desert in the second round. After a few minutes of playing, she was thrown off by screams from the audience "Naomi, you mean nothing".
The Japanese lost all concentration, then played no game in the first set and lost to Russia's Veronika Kuděrmetová smoothly in two sets.
Last year's top-earning athlete left the stadium at the local "tennis park" in tears.
"I'm sorry for him. In my opinion, we have a great life. We are happy people who can enjoy great things because we play tennis. We make money. And even if it's terrible to hear something like that , we have to be prepared for that." the winner of twenty one grand slam tournaments shares his views.
According to Nadal, who has won all of his seventeen duels this season, it takes at least some basic endurance as a top professional athlete.
"We are exposed to people. And as much as we appreciate it when we support us, we have to accept the other side and move on," said the 35-year-old Mallorca native.
Nadal reiterated Osaka's participation and acknowledged that the ability to replace similar incidents is individual.
"I understand that Naomi has suffered a lot in terms of mental health issues. I hope she gets over it soon. But it's good to know that life is not perfect. We have to be prepared for certain difficulties," he added.
US Open champion Daniil Medvedev also joined. "Players have to be ready for everything," the Russian tennis player agreed with the winner of this year's Australian Open final.
In Melbourne at the end of January he experienced something similar, local fans did not support him in a fight with a legendary opponent.
"I didn't feel good there. It's clear to me that fans will say we shouldn't complain when we take millions. On the other hand, we are also only human. Sometimes we feel good, sometimes bad. So I understand Naomi completely," explained Medvedev.
"Life would be easier if everyone was calm and not angry. But that's not the case," added the world number one.
Osaka has had significant mental health issues in recent seasons, with a decline in sporting performance that has accompanied them. Japan have failed since Roland Garros last year, where he withdrew before the second round because of the consequences of his decision not to speak to the media. He then announced that he was suffering from anxiety.
He returned in late summer due to the domestic Olympics, but soon after the September US Open, he ended the season and fell to the current 78th place.
"It's sad to watch. Sometimes you just have to harden your heart if you can. Don't be offended. If you can't, don't play until you face it. Never, or for now. Take care of yourself first," he said. Martina Navrátilová a few days ago.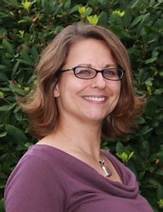 "Infuriatingly humble coffee guru. Travel practitioner. Freelance zombie fanatic. Certified problem solver. Food scholar. Student."