Poland's ruling right-wing party is pushing for a referendum on changes to the EU migration system to coincide with autumn elections, writes the Financial Times, pointing out that is an idea whose aim is to attack Donald Tusk from a side he cannot defend against. The "FT" refers to Tusk's European Union past and his liberal electorate.
At the same time, the paper indicated that PO leaders responded with a tape that was criticized by some liberal circles. In it, he accuses PiS of importing Muslim migrants, whose official position is based on a strong rejection of migration.
The material's author, Raphael Minder, notes that the move to organize a referendum on parliamentary election day is a copy of "the voting tactics used by Viktor Orban in Hungary." At the same time, he indicated there was uncertainty in holding the referendum itself due to the attitude of the opposition trying to block the idea.
Poland cannot block the agreement

The issue of a migration referendum emerged as part of the election campaign in Poland after the EU agreement on the refugee relocation system was submitted to the European Parliament.
"This referendum plan comes after years of deteriorating relations between Warsaw and Brussels. However, Poland cannot block the migration agreement concluded under the qualified majority procedure. However, the referendum could pose another problem. First of all, when a referendum the government has to choose between respecting EU law and the outcome of the referendum," the authors of the material concluded.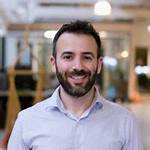 "Reader. Future teen idol. Falls down a lot. Amateur communicator. Incurable student."